Public Programs Go Virtual
Socially Distant Shared Experiences
BY DERYA MERGIN MANAGER OF PUBLIC PROGRAMS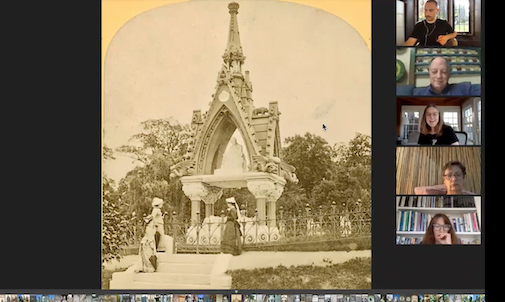 ZOOMING IN ON HISTORY
Hosted on Zoom by Green-Wood Historian Jeff Richman, and featuring special guests, these conversations tap into fascinating historical topics connected to Green-Wood and its residents. Popular programs have included Green-Wood's Tiffany stained glass, the wild world of Coney Island amusements, and America's favorite pastime—baseball.
ZOOMING IN ON NATURE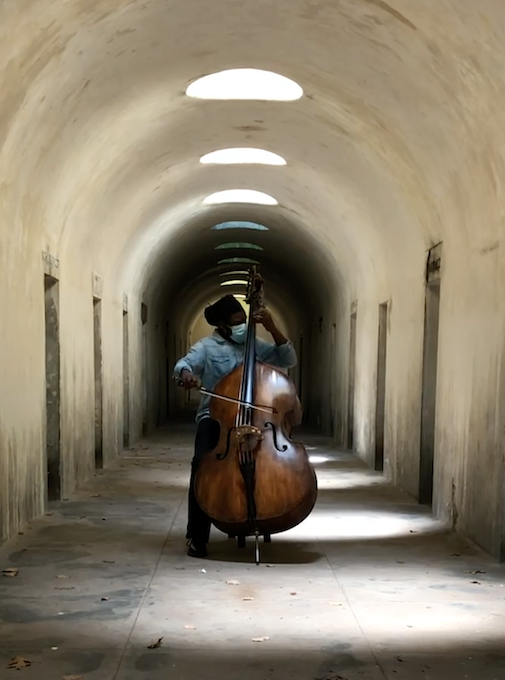 In this series, Joseph Charap and Sara Evans of Green-Wood's horticulture department are joined by scientists and specialists to discuss the Cemetery's natural environment and the ways in which we support it. The series kicked off with a conversation led by Frank Rossi on our innovative Urban Grasslands Research Initiative. Other topics have included Green-Wood's veteran trees, wild bees, and mushrooms.
DEATH EDUCATION
Our popular Death Cafe program has transitioned to Zoom, where hosts Amy Cunningham, funeral director and death educator, and Bethany Tabor, our newest moderator, lead the conversations. These free programs provide a space for safe and open exchanges on the topic of death—so universal and yet so rarely discussed.
GREEN-WOOD FROM HOME
Beginning this spring we have offered special inside access to Green-Wood through videos on Instagram and Facebook. Our "Green-Wood from Home" series provides an inside look at some of Green-Wood's magnificent monuments and memorials, as well as the illustrious permanent residents who inspired them.
MUSIC FOR ANXIOUS TIMES
Also on social media, we've introduced a music series specially curated for reflection and healing. Filmed on site in Green-Wood's Catacombs, the series has featured diverse artists and music genres including classical, folk, and jazz.
Click here for our calendar of upcoming programs and events.