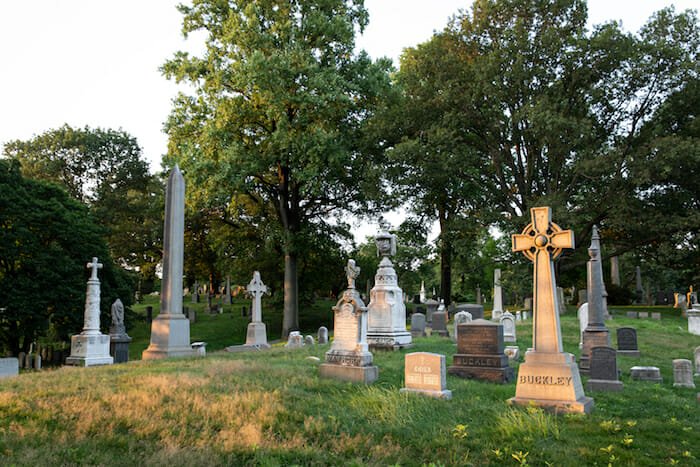 Green-Wood offers many options for casketed burial. These include traditional in-ground and above-ground placement (or "entombment") of a crypt in one of our community mausoleums. Land is also available for the construction of a family mausoleum or sarcophagus. Our memorial counselors can describe and explain each option to you. We encourage you to set up an appointment today by calling 718-210-3081.
If you're looking to schedule a burial in an existing Green-Wood lot, please contact a licensed New York State Funeral Director to make arrangements.
Traditional In-ground Burial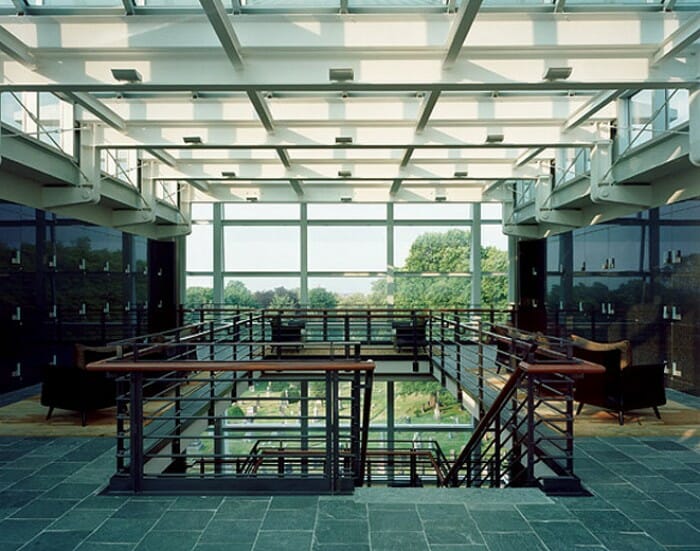 With a limited amount of land still available, Green-Wood has a select number of lots for traditional in-ground interment available. This includes both standard graves and premium lots, each of which will accommodate up to three casketed burials and up to three cremated bodies. All burial spaces are subject to restrictions concerning grave markers, plantings, and memorial tributes, which our memorial counselors will indicate for you.
For more frequent attention to the upkeep of an interment site, lot holders may choose to set up an endowment in accordance with New York State law. For more information on how Endowed Care works, or to create an endowment, please contact our Executive Office at 718-788-7850 during regular business hours.
Community Mausoleums
There is a wide array of options for crypts in our community mausoleums that our staff will also present for your consideration. We have both indoor and outdoor crypts that will accommodate up to one, two, or four caskets. Prices vary depending on capacity, level, and location.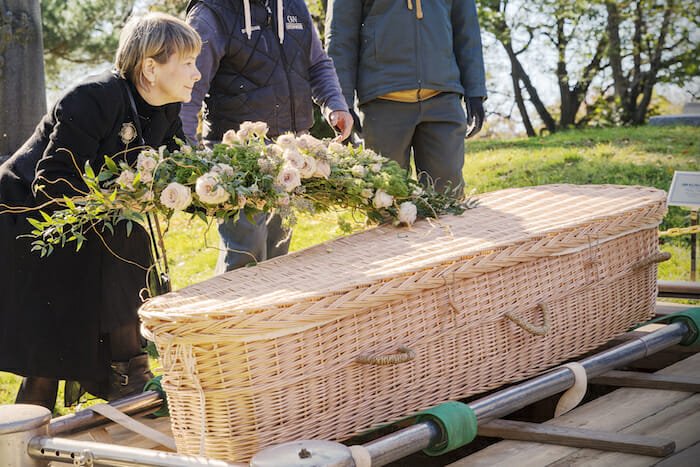 Green Burial
Green-Wood is happy to accommodate families interested in exploring options for environmentally sustainable, natural burial practices. Green-Wood is a hybrid cemetery, utilizing both traditional and "green" practices. Our memorial counselors will be pleased to answer your questions about Green Burial and explain these options to you.
Green-Wood works with all funeral directors, both in and out of state. Anyone wishing to make immediate arrangements for burial or cremation in New York State must work with a licensed funeral director. Funeral directors in your area can be found online, through personal recommendations, or through your place of worship.
If you believe you may have right of burial in an established family lot, please contact our Executive Office at 718-788-7850, and our staff will be happy to assist you with establishing your rights of interment.
To install a monument or marker on a grave, you will need to contract the services of a monument dealer. Please refer to our Monument Regulations for Grave and Lot Owners for more information or contact us.
Please note: Green-Wood has strict rules for placement of flowers and other graveside tributes. Click here for details.
Prices
In accordance with New York State law, prices have been set and approved by the New York State Cemetery Board. Click here for a full price list.