__________
BY STACY LOCKE MANAGER OF COMMUNICATIONS AND HISTORICAL COLLECTIONS
For nearly two centuries, Green-Wood has been a peaceful oasis— a calm in the urban storm. Now, more than ever, New Yorkers need a safe space to take a walk, commune with nature, and reflect on the challenges of 2020.
On April 1, 2020, we made the unprecedented decision to open all four of our entrances to the public seven days a week. With the city ordered to stay home from work, we wanted to provide our neighbors with access to outdoor space. Our 478 acres provide ample room for visitors to take in nature, see world-class sculpture, think about history, and wander winding paths, all while social distancing.
We've long recognized Green-Wood's important role in the community, both to those memorializing loved ones and those seeking greenspace, but we were blown away by the responses we have received since extending our hours!
Thank you all for allowing Green-Wood to be a part of your lives during this difficult time and we hope that you always feel welcome and among friends when you are here.
"MY FAMILY STANDS WITH YOU, GREEN-WOOD! WE ARE THANKFUL TO HAVE THIS SAFE SPACE YOU HAVE PROVIDED YEAR AFTER YEAR TO THE NEIGHBORHOOD AND ARE GRATEFUL FOR YOUR STAFF AND THE WORK YOU HAVE DONE TO SERVE THE COMMUNITY."
Annie Syso, Green-Wood Donor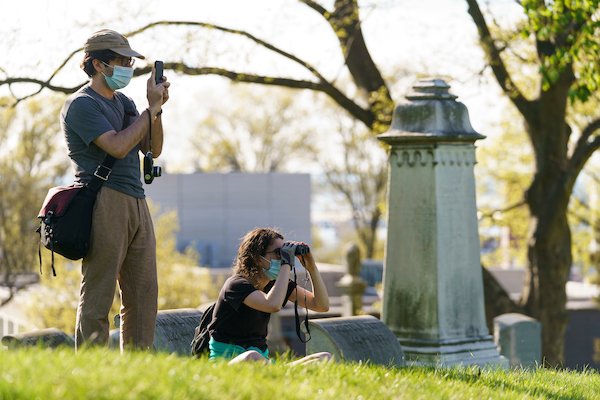 "THANK YOU FOR
REMAINING OPEN. AS
ALWAYS, THE GROUNDS
ARE A PLACE OF REFLECTION AND PEACE."
Betsy Loredo, Green-Wood Neighbor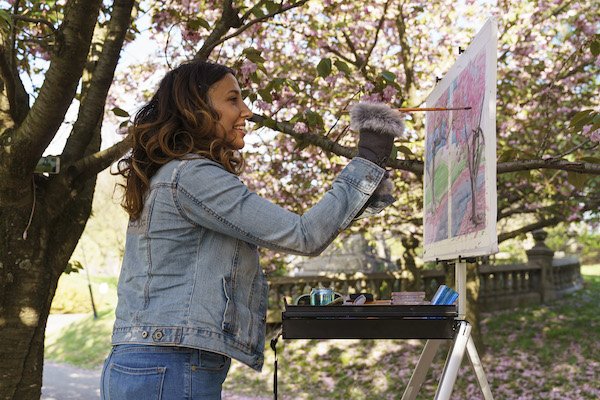 "THANK YOU GREEN-WOOD FOR SUSTAINING OUR COMMUNITY WITH PEACE AND BEAUTY DURING THE COVID CRISIS."
Donna Schneiderman, Facebook Follower
"THIS IS SO VERY MUCH APPRECIATED IN THESE TOUGH TIMES! MY DAILY WALK IN GREEN-WOOD HAS BEEN KEEPING ME SANE. WHAT A GREAT SERVICE TO THE NEIGHBORHOOD AND BROOKLYN.
THANK YOU"
Sigrid Jakob, Green-Wood Member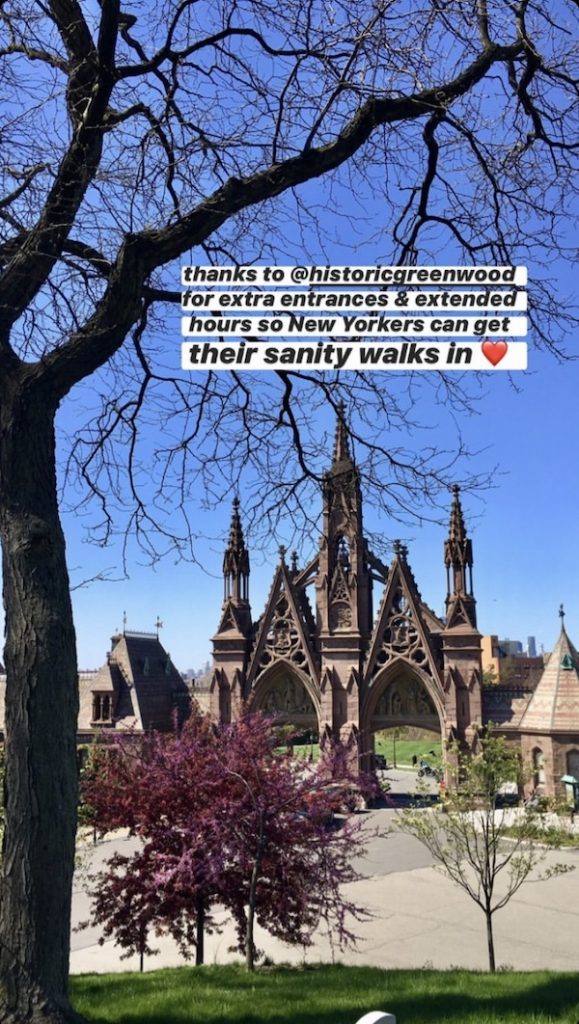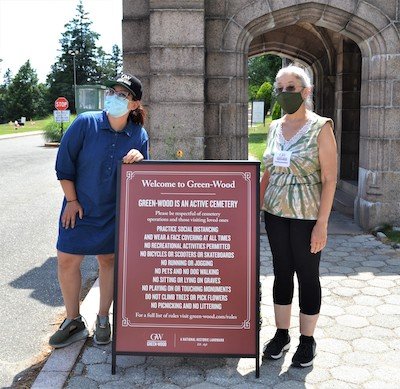 A SPECIAL THANKS TO OUR GREEN-WOOD AMBASSADORS!
Keeping our gates open longer has meant lots of new visitors—so we asked for your help to keep Green-Wood a safe haven for everyone. Hundreds of you answered our call, becoming "Green-Wood Ambassadors" and taking your time on the grounds to direct visitors, reminding them of our rules and best practices and enforcing critical social distancing directives. We are, as ever, so appreciative of all our volunteers!
If you'd like to get involved, contact Volunteer Liaison Gabrielle Gatto at contactus@green-wood.com.