Adopting a bench or a tree is a thoughtful way to pay tribute to a loved one, commemorate an important milestone, or simply give a unique and memorable gift.
Adopt a Tree
Do you have a tree at Green-Wood that you're particularly fond of? Perhaps it overlooks a favorite vista, or shades a loved one's grave. For a tax-deductible contribution, you may "adopt" one of the nearly 8,000 trees that make Green-Wood's landscape so special. A personalized plaque, bearing the name of the person you are honoring, along with information about the tree, will be placed at the tree for the duration of the adoption period.
One-Year Adoption: $250
Five-Year Adoption: $600
Ten-Year Adoption: $1,000
"Lifetime" Adoption: Starting at $5,000. Please inquire for details and availability.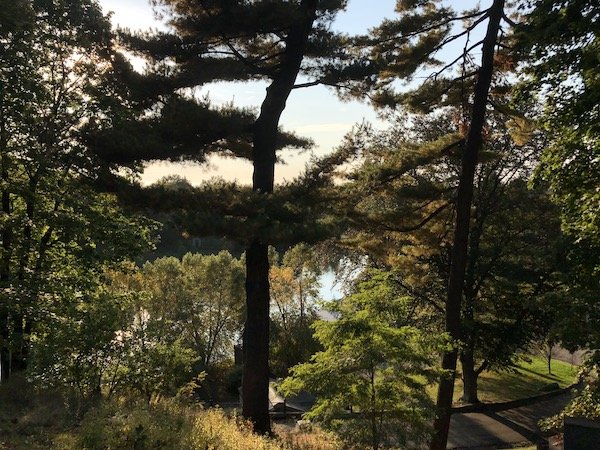 Adopt a Bench
Situated in the most picturesque areas of Green-Wood, our benches offer a chance for respite and reflection. For a tax-deductible contribution, you can "adopt" one of our iconic teak benches—the same design that graces many public spaces in New York City. Your generosity will be marked with a plaque, bearing a personal message, on the adopted bench. Availability is limited, please inquire for current options.