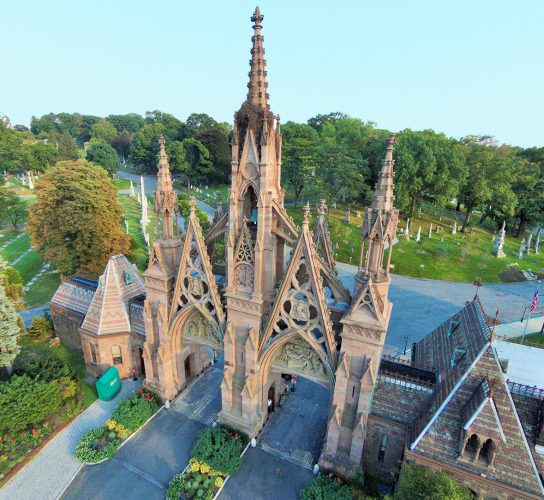 The Pierrepont Legacy Circle recognizes supporters of Green-Wood who have included The Green-Wood Historic Fund in their wills or estate plans. The Green-Wood Historic Fund's mission is to preserve, protect, and promote The Green-Wood Cemetery, ensuring The Cemetery's place in the larger New York community for centuries to come. As a Pierrepont Legacy Patron, Green-Wood can be part of your lasting legacy too.
One easy way to make your mark on New York history (and its future!), is to leave a simple bequest to Green-Wood, naming The Green-Wood Historic Fund in your will.
Sample language for a bequest:
"I give, devise, and bequeath to The Green-Wood Historic Fund, located at 500 25th Street, Brooklyn, New York, 11232, (the sum of $_______) or (____% of the rest, residue, and remainder of my estate, real and personal) or (____ shares of ______ stock/corporation) for its general charitable purposes."
Please contact Penelope H. Duus, Manager of Membership and Development, at or pduus@green-wood.com to let us know that you have included The Green-Wood Historic Fund in your will and want to be included in Pierrepont Legacy Circle activities, such as invitations to special events and talks, and inclusion in The Arch as a Pierrepont Legacy Patron.
Why include Green-Wood in your planned giving?
You love Green-Wood (and we love you back) and you want this place to be around forever.
You want to leave a legacy of art, history, and nature to the community.
Your planned gift may confer significant tax benefits to your estate – speak with your financial advisor for details and options.
Your bequest or other planned gift, no matter the size, goes to support all of the important work that The Green-Wood Historic Fund does in support of a sustainable future for The Cemetery. Your planned contribution goes toward the work that keeps Green-Wood a vital part of New York, such as monument preservation work, historical research projects, workforce development programs, low- and no-cost educational programs, annual free commemorations of The Battle of Brooklyn and a free Annual Memorial Day Concert, maintaining this rare natural urban greenspace (Green-Wood is now a class 3 arboretum, the only cemetery in New York at this prestigious level) for people and wildlife, and so much more.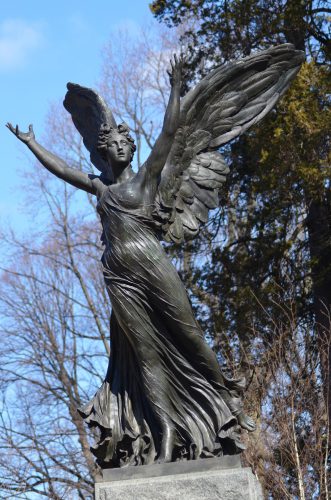 Charitable Non-Profit Information
The Green-Wood Historic Fund is a 501(c)(3) not-for-profit corporation.
The full legal name and address of the The Green-Wood Historic Fund is:
The Green-Wood Historic Fund
500 25th Street
Brooklyn, NY 11232
The Green-Wood Historic Fund's federal tax identification number is 11-3450678.
While a bequest is the simplest way to make a legacy gift to Green-Wood, your accountant, counsel, or financial advisor may advise you of other options, such as including Green-Wood as a beneficiary of your retirement plan, life insurance, charitable trust, or other option. Please seek the advice of a tax professional for the best option for your planned giving.
About the name
The Pierrepont Legacy Circle is named for one of the most influential people in the history of Brooklyn. Henry Evelyn Pierrepont was known as the "first citizen" of Brooklyn for good reason. He, along with his father Hezekiah B. and mother Anna Maria before him, played a significant role in the city planning of Brooklyn, its crucial ferry services to New York, and the establishment of Green-Wood Cemetery itself. He is considered by some to be one of the first "city planners" in the United States, a logical evolution from his father's status as the first important suburban (Brooklyn Heights) real-estate developer in American History. Pierrepont Street in the Heights commemorates the family to this day. Pierrepont Legacy Patrons carry on Pierrepoint's spirit of patronage for this great community.