Green-Wood is my Classroom
Online Resources for Distance Learning
By Rachel Walman Director of Education
When New York City schools closed this spring, students and teachers turned to distance learning. Green-Wood recognized that we were in a unique position to help students learn, both at home and on our grounds while safely practicing social distancing.
As a National Historic Landmark, an arboretum, and an outdoor sculpture garden, Green-Wood is the ideal environment for learning about American history, nature, art, and architecture. So we created a series of self-guided visits and at-home activities for students and families on all of these topics, available for free on our website.
Students can use these tools to learn about the natural environment—identifying birds with our birding checklist or locating plant species with our nature scavenger hunt. Kidsinterested in art can identify architectural styles of the nineteenth century at home and then identify them on site at Green-Wood, or search for common cemetery symbols on the grounds. And students of history can take an online tour of the Freedom Lots, the largest undisturbed African American burial ground in the northern United States.
More activities, all tied to national, state, and local learning standards, can be found here.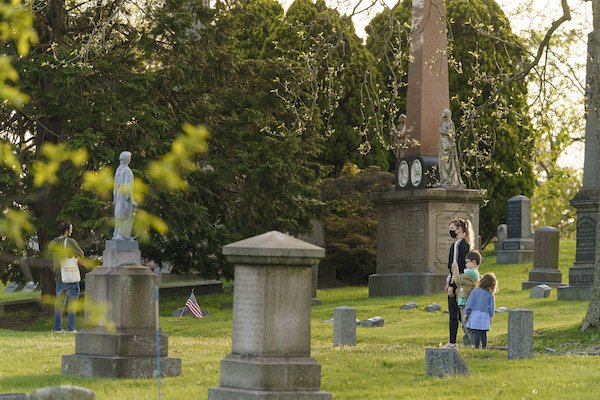 "We had a great time looking for the symbols and learning what they meant. We were amazed that we've been looking at the graves every day and not noticing what was right in front of us…"
Local mom and her 12 year-old daughter