I am always looking for photographs of the 5,000 Civil War veterans and others who played a role in the war and are interred at Green-Wood. Their biographies went up on our website this past Memorial Day as a tribute to the men and women who sacrificed so much in defense of the Union. Those biographies are illustrated with photographs of them, to the extent that their portraits can be found, as well as photographs of some of their gravestones. And we are constantly updating those biographies with additional information (from our researchers, descendants, and other researchers).
I recently had an opportunity to look through the Library of Congress Prints and Photographs Division online collection of Civil War images. They are amazing! There are thousands and thousands of them–some portraits, some landscapes.
Photography began in 1839, with Louis Daguerre's invention of the daguerreotype. The daguerreotype offered great definition, great detail, but the images were one-of-a-kind–and could not be mass produced. Of note, Daguerre sent a personal representative to America in December of 1839 to introduce photography; that man, Francois Gouraud, died penniless and is interred at Green-Wood in the Unclaimed Body Lot. Here's a post about him.
By the beginning of the Civil War, photography in America had made great strides. Photographers shot images in the field–though not during battles–typically as stereographs in 3-D. They also took portraits of individuals associated with the Civil War. By 1861, the beginning of the war, daguerreotypes had been replaced by less expensive cased images–ambrotypes, ferrotypes, and tintypes–on glass for the first, on metal for the second and thire. However, these cased images, like the daguerreotype, had the drawback of requiring case and being one-of-a-kind images. Enter the carte de visite: inexpensive and capable of being mass-produced.
Every soldier, leaving home for service, wanted a carte de visite photograph to give to his loved ones and his comrades. Carte de visite photographs–on paper–were inexpensive and required no bulky case with fragile glass to house each image. They were of modest size–a 2 1/8 x 3 1/2 inch photograph mounted on a card 4 1/4″ x 2 1/2 inches–and could be easily sent (by mail) and collected (slid into photo albums or just piled in a holder or box). Their heyday was the 1860s–which overlapped with the Civil War of 1861 to 1865.
Cartes de visite photographs of Civil War soldiers were tremendously popular. These men were the heroes of their time. They faced the reality that they were off to war and might not return. For the soldiers, cartes de visite would be a final remembrance for loved one and acquaintances. For photographers, they were a source of income–to be collected by civilians who idolized military men.
A small-town photographer could produce cartes de visite on demand for the locals. On the other hand, large firms, such as those of photographers Mathew B. Brady, Alexander Gardner, George S. Cook, and E. & H.T. Anthony, mass-marketed images to broad markets. Carte de visite images (the "cdv" was invented by Andre Adolphe Disderi in Paris in 1854–who used a four-lens camera with a sliding plate-holder to create eight of the same image within seconds–with two exposures, 4 lenses at a time) were printed from glass plate negatives–a sheet of glass coated with a wet collodian liquid emulsion and exposed to light focused by a lens.
With these glass negatives, images could be printed on paper as needed and could be mass-produced. So, if the market was hot for images of President Abraham Lincoln or a much-admired general–perhaps George McClellan or U.S. Grant or Robert E. Lee, an actor or actress, a clergyman or celebrity–those images could be printed on albumen paper by the hundreds or even the thousands.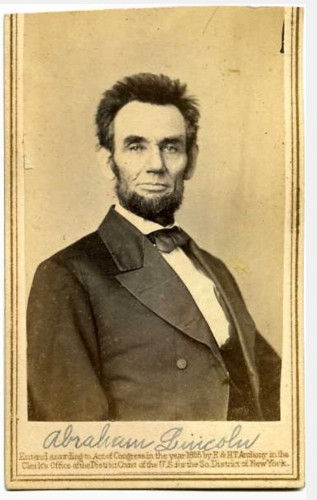 By one estimate, cartes de visite of America's most famous individuals might sell more than 100,000 copies nationally. In 1862, Oliver Wendell Holmes said, "Card portraits as everybody knows have become the social currency, the green-backs of civilization." "Cardomania" swept America, England, and Europe. It was estimated that, in England alone, just in the year 1866, between three and four hundred million cdvs were sold. That is a lot of cdvs! Queen Victoria is said to have had a hundred albums of cartes de visite. The firm of E. & H.T. Anthony (Edward Anthony is interred at Green-Wood; his brother Henry is interred at Woodlawn Cemetery) was producing 3,600 cartes a day in 1862.
Using a glass plate of 8 x 10 inches, coated with a chemical mix that was light-sensitive, and a four lens camera, photographers in urban centers could remove their lens caps, expose the chemicals on the glass plate to light, and create 4 negatives simultaneously. Then they could print 4 images at a time on paper, cut them up, mount them on cardboard, and put them out for sale.
The Library of Congress has an unparalleled collection of Civil War images. It has done a remarkable job of putting digital files of these images online for free public use. These files are in several sizes for each image–from small to very large files. The large files, approximately 100 megabites, allow viewers to explore them by zooming in on details without losing definition.
Below are just some of the images from the original glass plate negatives at the Library of Congress of Civil War soldiers and sailors who are interred at Green-Wood. They are extraordinary in their sharp focus and they offer strong blacks. The Library of Congress does not identify the photographer, but I believe, based on their uniform quality and the sheer number of them, that they are by one of the largest and one of the most prominent photographic studios operating in the North during the Civil War. The first such studio that comes to mind is that Mathew Brady and his operators (as his photographers were known). And, I conclude that that is the case with the images below–that these are all by the most prominent photographic studio of the Civil War–that of Mathew Brady–with branches in New York City and Washington, D.C.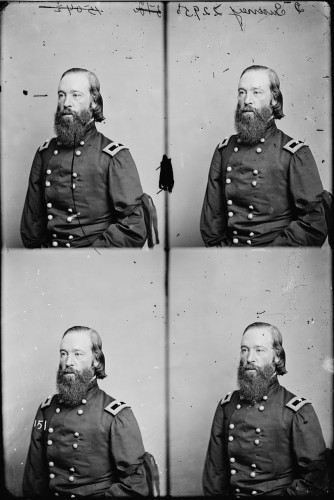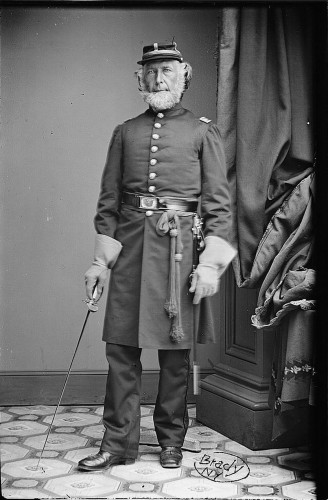 Below are several triple negatives; they may have been shot with a camera that was made to take stereoscopic views, but was modified to hold three lenses across.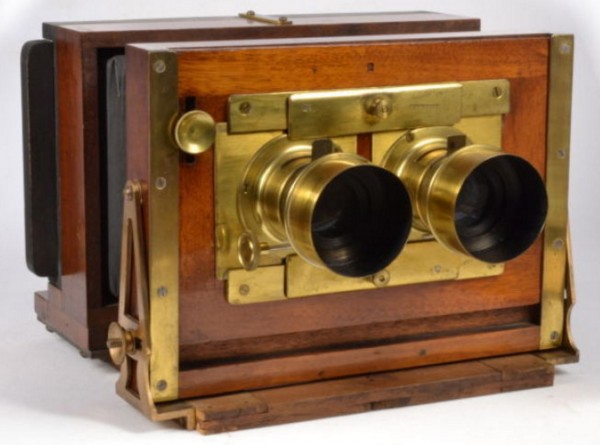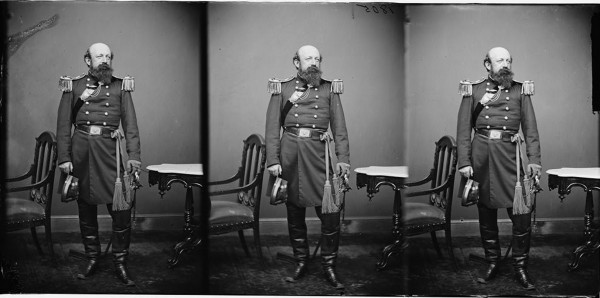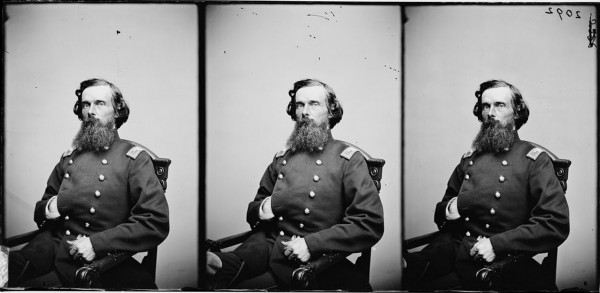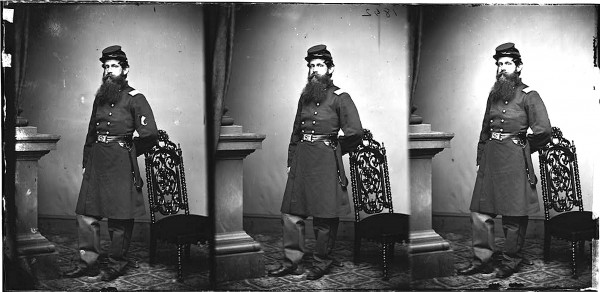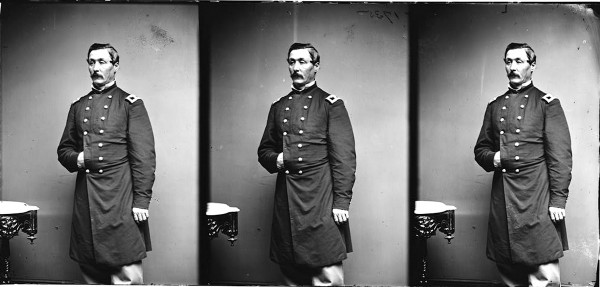 It is typical for photographers, given the opportunity for multiple exposures, to try some variation in their subject. Here the variation is slight, almost undiscernible: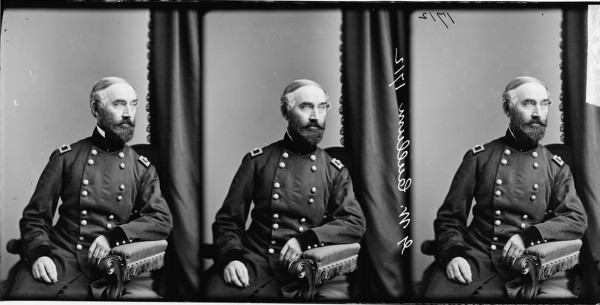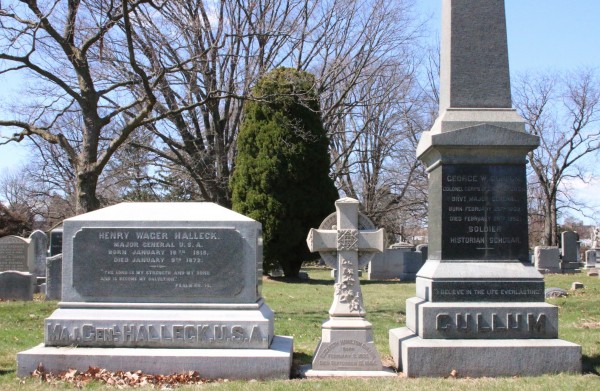 We see some of the variations in the poses in the group of photographs show in this post: some subjects are seated in a chair, others stand with a table nearby, hold a hat, have a hat resting nearby, or place their hand on a sword. Still others stand next to a column or place their hand tucked into their uniform, like Napoleon.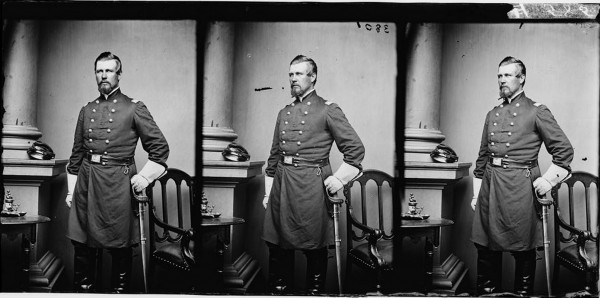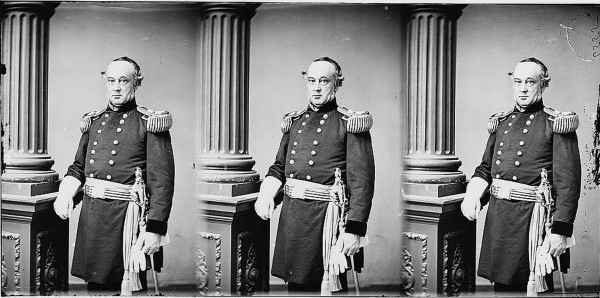 Here's a carte de visite of President-elect Abraham Lincoln, known to have been taken in Mathew Brady's Washington, D.C. studio in 1861: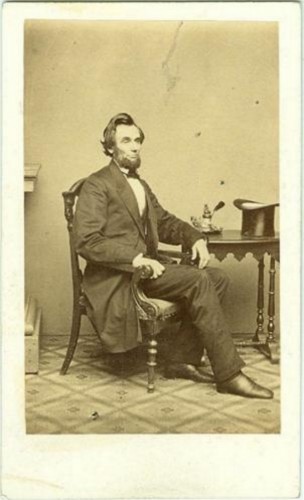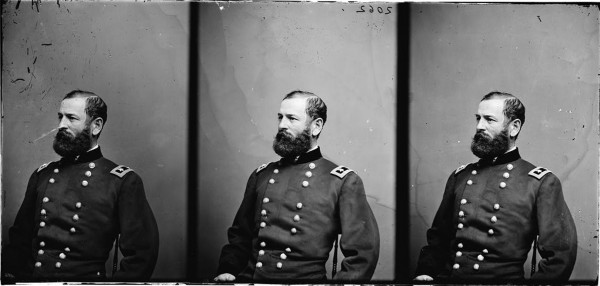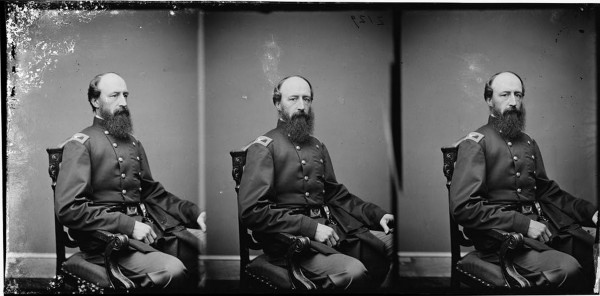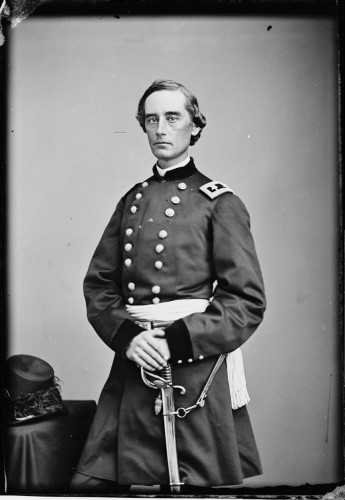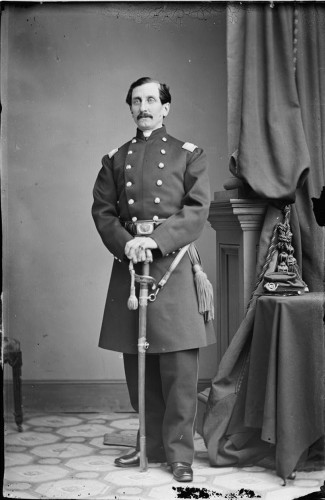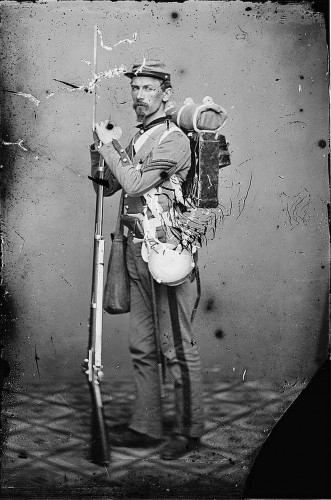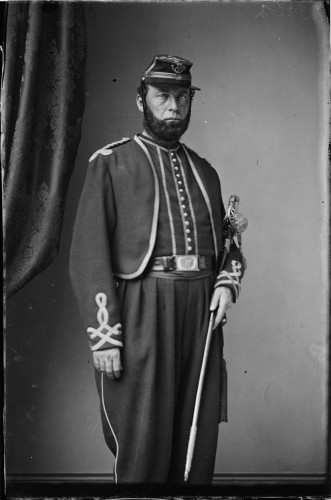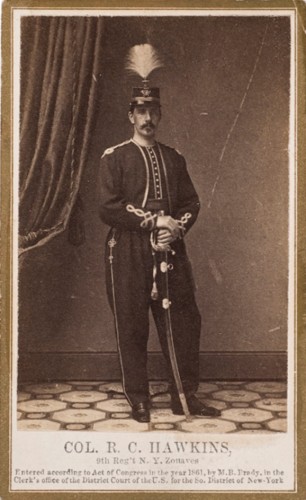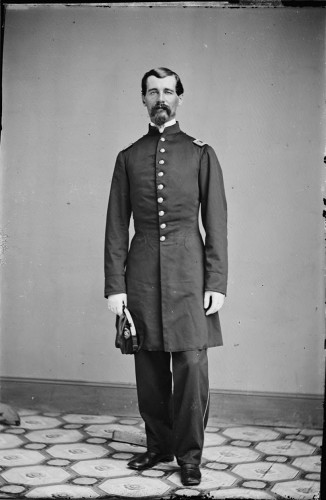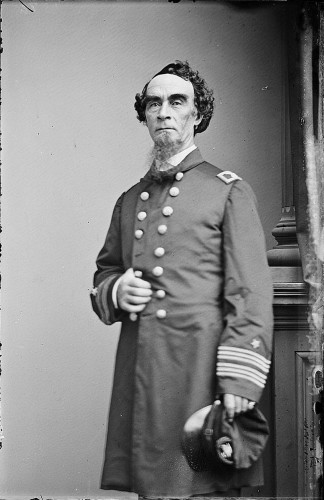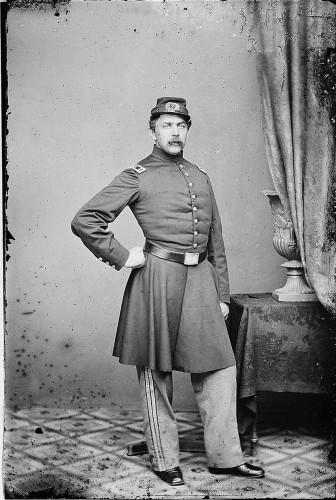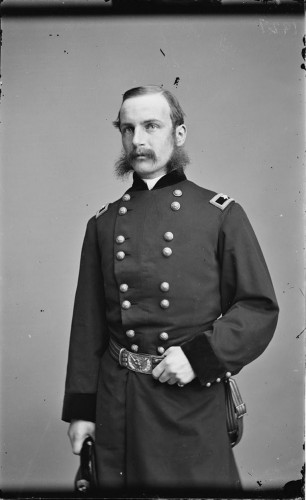 The Library of Congress shares its magnificent photographs with the American people, who own them. I am happy to have been able to share some of those images, and a few brief stories, with you. Thanks, Library of Congress!