Spring Plant Walk with the Next Epoch Seed Library
May 29, 2021
,
11:00am
–
12:30pm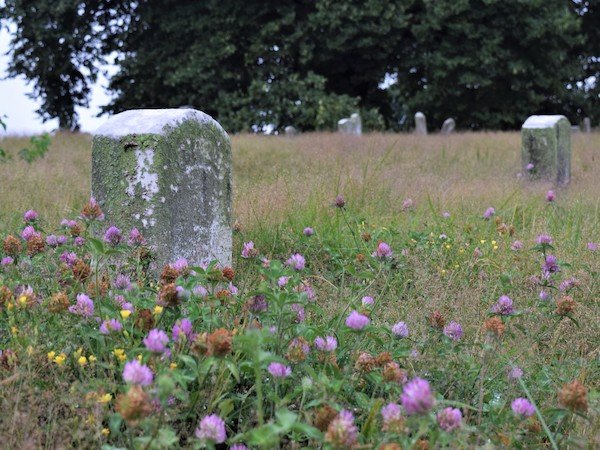 Spring is a great time to meet some of the wild, weedy, and resilient plants who make their homes in Green-Wood's urban meadows! Join Ellie Irons and Anne Percoco of the Next Epoch Seed Library for a socially distanced, multisensorial walking tour focused on spontaneous urban flora. As we find and interact with individual plants, we'll consider the role of plant-human reciprocity in ecosystem function, and how different management strategies impact our plant neighbors and the many other life forms who rely on them. We'll also make a visit to the Cemetery's rewilding experiment "Rethinking Urban Grasslands," where we'll meet some of the vegetal collaborators who are helping make it happen.
Location: Check-in takes place in the meadow at the Main Entrance at Fifth Avenue and 25th Street. Look for signage.
Mandatory Safety Protocols
– Attendees must wear a face covering at all times and maintain at least a 6-foot distance from those not in their group.
– The tour guide will be using a voice amplifier to ensure all social-distancing protocols are adhered to.
– Follow ALL instructions and guidance from Cemetery staff and ambassadors.
– Travel Safely: Green-Wood recommends following all safety precautions while traveling to and from the Cemetery, whether by foot, mass transit, or driving. If taking mass transit, please check the MTA's guidelines.
– Feeling Sick? Stay home if you are feeling sick or running a temperature. Please use good judgement if you have recently been exposed to someone with COVID-19. For more information about COVID-19, please check the CDC website.
– Green-Wood reserves the right to deny entry to any visitor who refuses to comply with the safety guidelines.
If you observe a situation or behavior that does not reflect these protocols, please advise an ambassador or other staff member immediately. With everyone's cooperation this will be a memorable and safe unique experience.