Who doesn't love a house tour? And how about a "house tour" of cemetery mausoleums? Now you're talking!
We started this event a few years ago, opening up mausoleums to the public, with volunteers in character and in costume greeting visitors. And it has caught on–and gotten bigger and better each year.
This year, we opened up 9 mausoleums on Saturday–some of which had never before been opened to the public. On Sunday it was 8–including the Catacombs and two that were first-timers, so to speak.
And visitors came out in the rain and in the sun. Saturday was a rainy day–but visitors showed up to explore. Sunday was a brilliant fall day–and the crowds were even bigger, with many walk-ups. In all, about 450 people paid to explore Green-Wood's open houses.
This event would not be possible without a dedicated and enthusiastic group of volunteers. Some greeted visitors, took or sold them tickets, and sent them on their way. Others appeared in costume and in character, sharing stories and biographical information, as well as pointing out features of the mausoleum they were in.
Here's the in-costume cast from Sunday: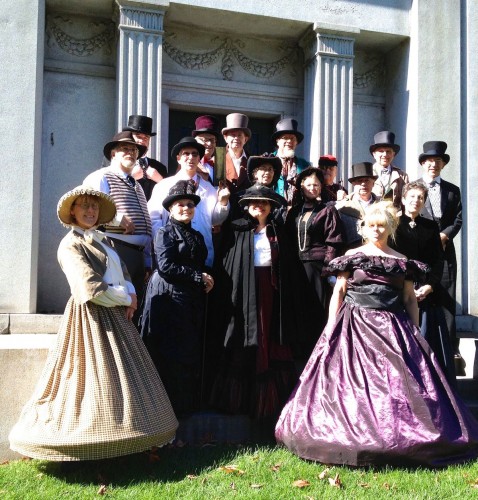 And here's Ruth Edebohls, longtime volunteer and Green-Wood Historic Fund tour guide, as she awaits visitors: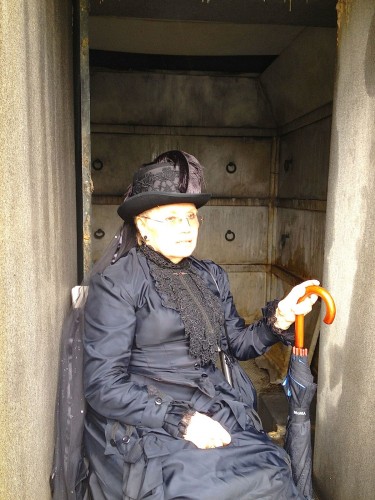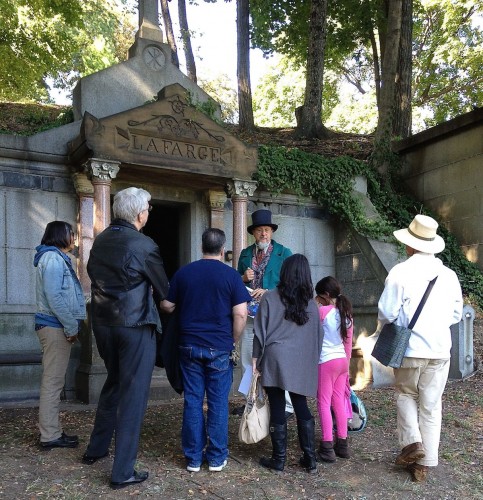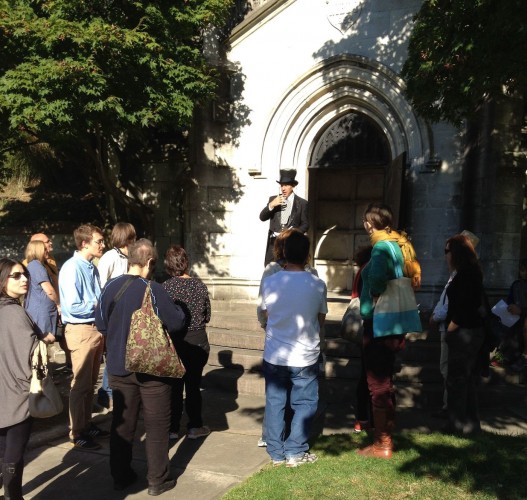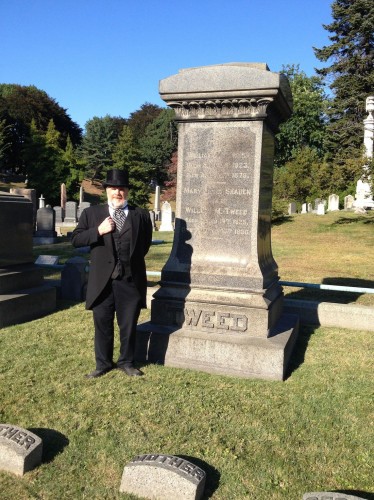 It was a glorious weekend for all concerned: visitors in the rain and in the sun, visitors who are Green-Wood regulars and those who were at Green-Wood for the first time, volunteers in costume and not, and even for those who died long ago, and who were remembered on this weekend.