Green-Wood is celebrating its 175th anniversary this year in several special ways. There is a great exhibition, "A Beautiful Way to Go," at the Museum of the City of New York. We are also posting an entry on our website of Green-Wood-related dates–one for every day this year. And, now, hot off the presses is "Green-Wood at 175: Looking back/Looking forward." Get your copy now–at a special introductory price!
This book features a foreword by Richard J. Moylan, Green-Wood's president. Kent Barwick, president emeritus of the Municipal Art Society of New York, wrote the preface. Illustrated essays (the book includes 200 images: some historic, some contemporary) on a broad range of Green-Wood related topics by those at the top of their fields follow. Two Pulitzer Prize-winning historians contributed essays: Debby Applegate tells the story of land acquisition, "Real Estate for the Dead" and Daniel Howe devotes his piece to those Green-Wood permanent residents who impacted history: "They Changed America." Barnet Schecter, an independent historian and author, writes about Green-Wood as a Revolutionary War battlefield.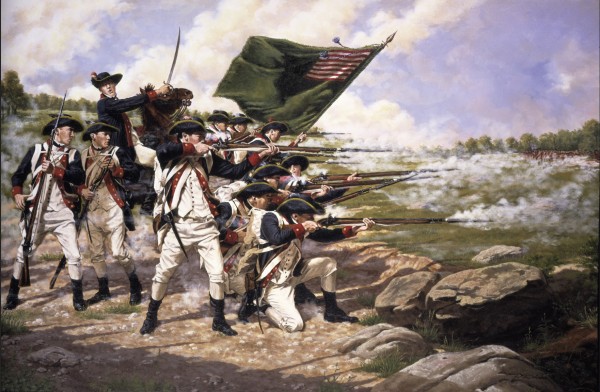 Anthony Cucchiara, who has taught archival studies at Brooklyn College (where he is professor emeritus) and Pratt, shares important discoveries in Green-Wood's records. Two spectacular photo essays by fine art photographer Colin Winterbottom, one of monuments and one of mausoleums, are featured. Joan Carpenter Troccoli, retired senior scholar at the Petrie Institute of Western American Art of the Denver Art Museum, tells the tale of two artists, George Catlin and Thomas McKenney, both interred at Green-Wood, who captured the image of the American Indian. Linda S. Ferber, vice president and senior art historian at the New-York Historical Society, explains why so many Hudson River School painters chose Green-Wood as their final resting place. Both Thayer Tolles, curator of American Paintings and Sculpture at the Metropolitan Museum, and Karen Lemmey, the Smithsonian American Art Museum's curator of sculpture, contribute essays on Green-Wood as sculpture garden. Elizabeth Barlow Rogers, formerly Central Park Administrator, a founder of the Central Park Conservancy, and current president of the Foundation for Landscape Studies, writes "New York City's First Romantic Landscape."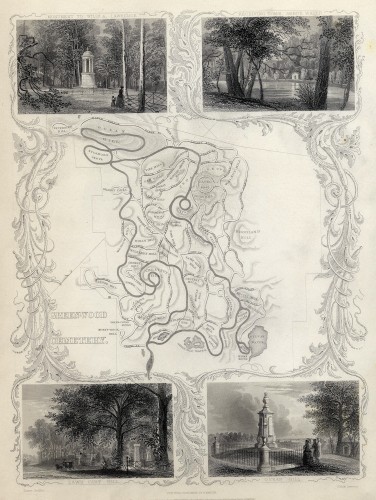 Scot Medbury, president of the Brooklyn Botanic Garden, shares his expertise in "Cemeteries as Places of Living Plants." In "An Urban Oasis," Green-Wood's Superintendent of Grounds and Operations Art Presson discusses its trees, gardens, and plants. Andrew Dolkart, director of the Historic Preservation Program at Columbia University, contributes "Architecture at Green-Wood."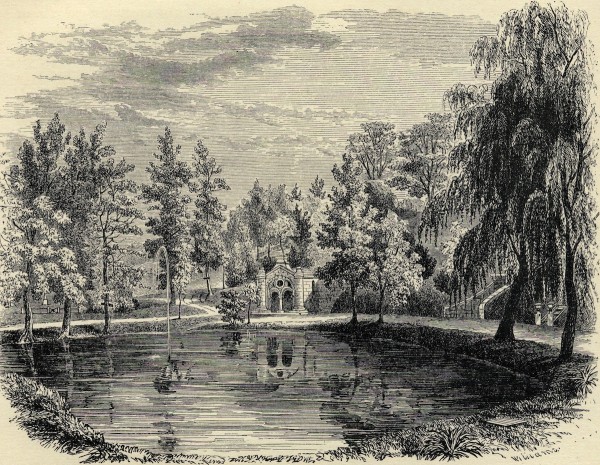 Baseball historian Thomas W. Gilbert writes about Green-Wood as "Baseball's Elysian Fields." Art historian Caterina Y. Pierre, an associate professor at Kingsborough Community College, composes an essay on the "Altar to Liberty" on Battle Hill, erected in memory of American patriots. Jeffrey I. Richman, Green-Wood's historian and the editor of the book, offers two essays: "Green-Wood Then and Now," images of Green-Wood from early in its existence paired with images from today, and "Green-Wood Collects," featuring paintings and objects gathered over the last few years. Leading preservationist Anthony C. Wood authors "Preservation is Alive and Well at Green-Wood Cemetery."
We are very proud that all of these experts have shared their knowledge in this book. The book is a limited edition and is available here. Get your copy while they are still hot!