Ben Feldman, our volunteer extraordinaire, has been cataloguing our Historic Fund collections for years. Ben occasionally takes time off from cataloguing to blog, research, and write books. And, he gives talks also. If you would like to join Ben this Saturday at Green-Wood, to hear his tales of research ("Uncovering Long-Lost Stories: Digging Dirt At Green-Wood"), here's a link to his talk and trolley tour.
On one of Ben's recent research excursions to the Municipal Archives, he came across a real treasure trove: tax photographs of New York City, taken from 1939 to 1941, showing virtually every building in the five boroughs. Ben ordered  a few  photographs of the buildings near Green-Wood's Fifth Avenue gates for our collections; here are a few of the most fascinating.
First of all, here's a photograph taken on Fifth Avenue, between 25th and 26th Streets. The intersection of 25th and Fifth is at the right of this photograph.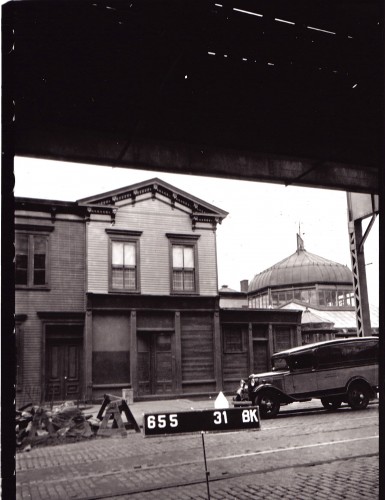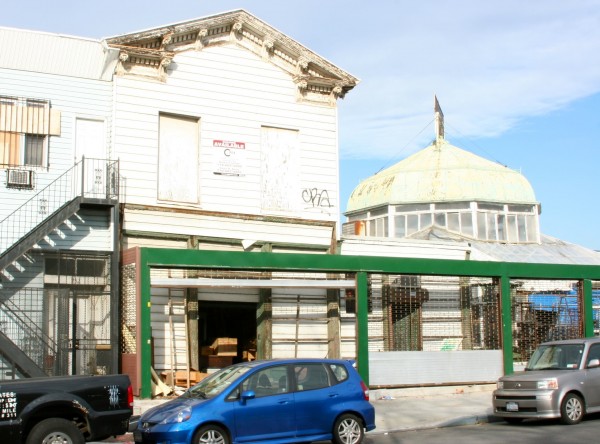 Now, heading down 25th Street from Fifth Avenue towards Fourth Avenue, on the south side of the street, right next to the Weir-McGovern greenhouse, this was the scene circa 1940: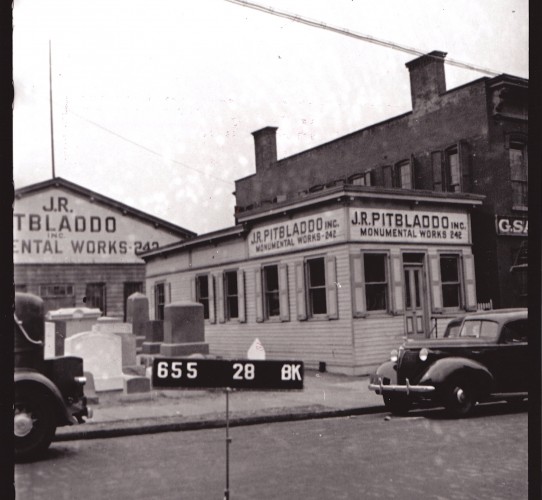 And, the same scene today:
A bit farther down 25th Street towards Fourth Avenue, across on the north side of 25th, was Wollmers Florist. Verrazano flooring now occupies this spot.
According to the tax map, Wollmer's greenhouse ran through the block, stretching all the way from 25th to 24th Streets. Here's an image of Wollmers' greenhouse, from a letterhead in Green-Wood's archives: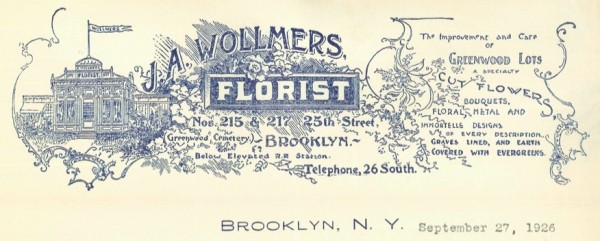 It must have been quite something to come out of the subway on Fourth Avenue, start walking up the hill towards Green-Wood, and to stop off at Wollmers' or Weir-McGovern's greenhouse for a bouquet or a plant for grandma's grave.
Finally, here's the establishment of one of the nearby monument makers, John Feitner.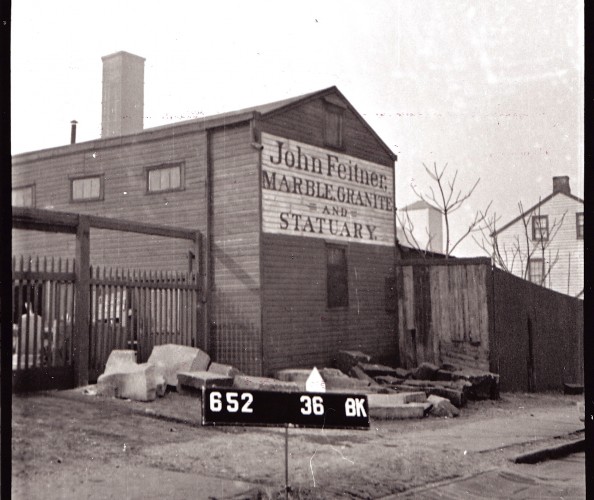 I recognized Feitner's name from his work at Green-Wood. I thought I knew two pieces at Green-Wood with his mark, and, lo and behold, here they are: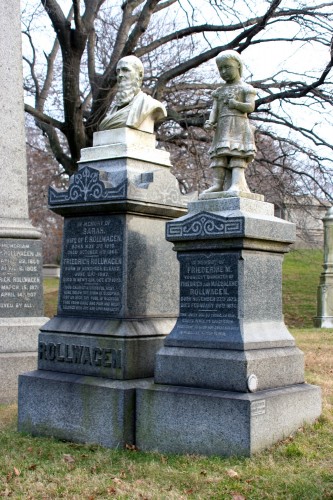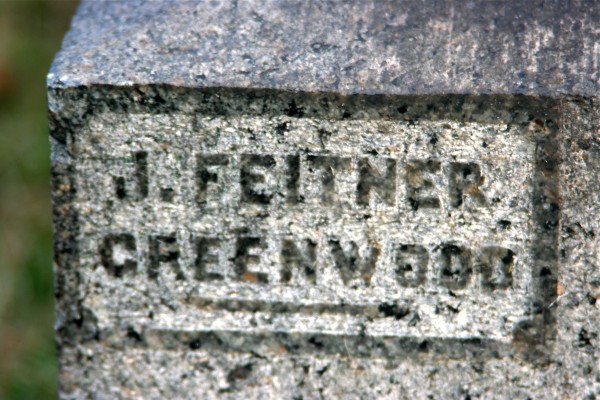 A trip back in time, about 70 years or so. Enjoy!