Since soon after Green-Wood Cemetery's founding in 1838, it has been a great sculpture garden. If you lived in mid-19th-century New York City or Brooklyn, and you wanted to see sculpture, you came to Green-Wood. There was virtually no other public sculpture at that time. The Metropolitan and Brooklyn Museums did not yet exist. No sculpture there.
International superstar composer-musician Louis Moreau Gottschalk (1829-1869) collapsed as he conducted an orchestra of 600 musicians in Brazil and died soon thereafter. He was only 40 years old. His remains were interred at Green-wood. The Gottshalk Angel was placed atop his gravestone soon thereafter by his siblings who raised the funds for it with several benefit concerts. Sadly, the angel was destroyed by vandals in 1959. For a report of its destruction, you may find the blog post, "Where Have You Gone, Gottschalk's Fallen Angel?," here. And, for more information about that sculpture, and Green-Wood's efforts to place a new sculpted angel in the Gottschalk lot, you will find an earlier blog post, "Angel of Music," here.
Now, a new Gottschalk Angel is about to be unveiled at Green-Wood. The winners of a national juried design competition, sculptors Jill Burkee and Giancarlo Biagi of New York City, have just had their bronze angel cast at a foundry in Loveland, Colorado.
Green-Wood's president, Rich Moylan, was out in Colorado last week and visited the foundry where the new Gottschalk Angel had just been cast. Below are his photographs of the casting, before the application of color to the surface and final finishing.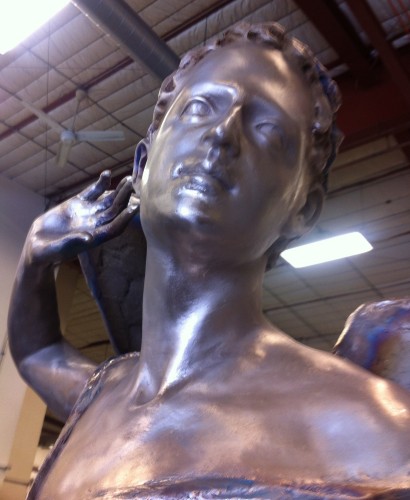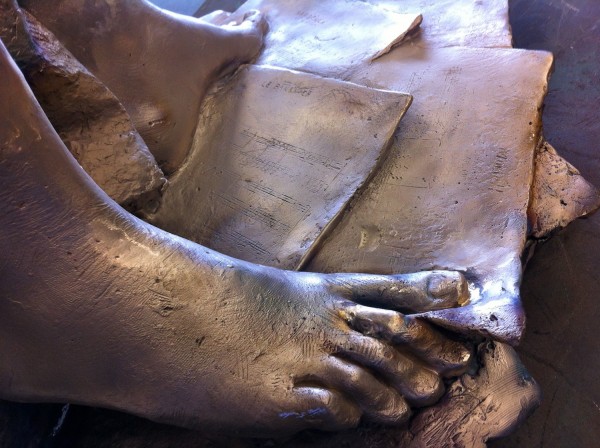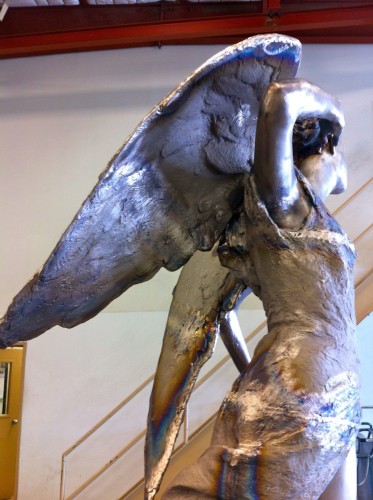 The Gottschalk Angel will be on its way to Brooklyn, and its new home, very soon.