This Sunday was to have been our big Battle of Brooklyn commemoration. A great Battle of Brooklyn trolley tour with Barnet Schecter, author of The Battle for New York (now out of print–but I bought about 30 copies that I had hoped to sell) and yours truly has been sold out for weeks. Then re-enactors in uniform demonstrating Revolutionary War firing. And a parade, led by the Merchant Marine Band, which is always very special to me–the Battle of Brooklyn Memorial Society, led by Eric Kramer, lays out reproduction Revolutionary War flags up Battle Avenue, and people grab a flag and march in the parade. A great example of citizen participation! And, finally, some speechifying up on Battle Hill, where 235 years ago patriots and redcoats shed their blood and sacrificed their lives.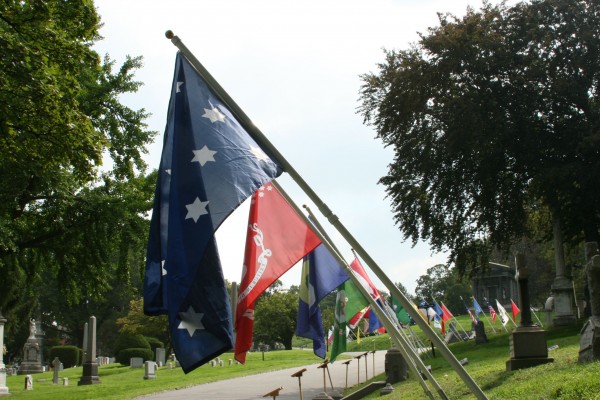 Well, Hurricane Irene decided to cancel the whole thing. So here are the flags you won't be seeing–as Eric Kramer explained to me earlier this week, 17 more this year, those of French regiments that came to the aid of the young country.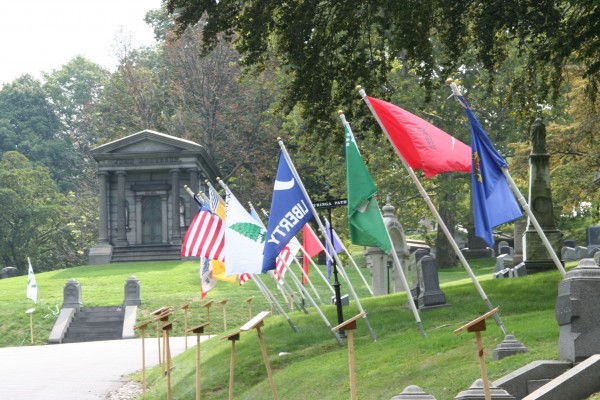 And, because I couldn't resist, here are a few photographs from an earlier commemoration. But only two–who says I can't control myself?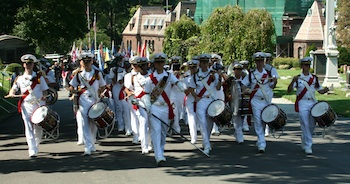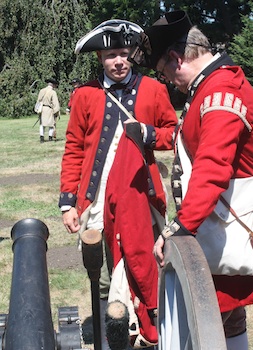 See you next year at the Battle of Brooklyn commemoration!