Well, with 7,000 trees, many of which hang over monuments and tombs, it could have been a lot worse.
Here are a few photographs, taken by Assistant Superintendent Danny Rodgriguez yesterday and today, of fallen trees. Danny reports that there also was some damage to monuments.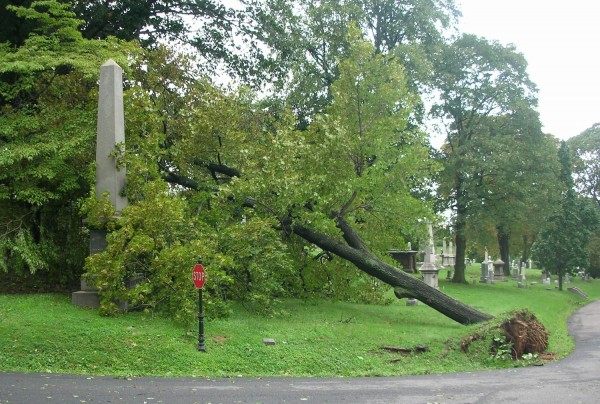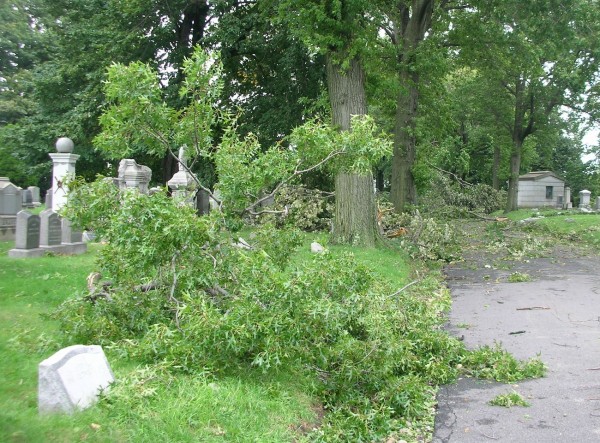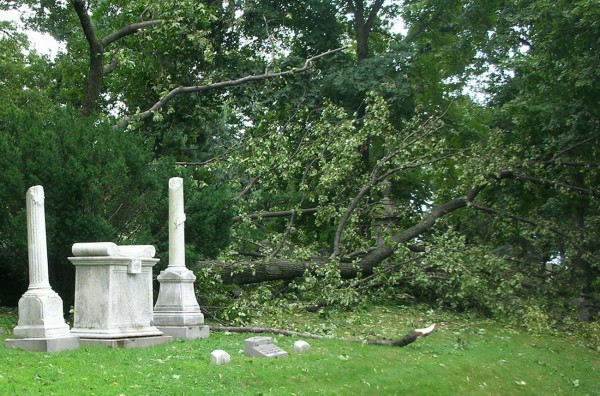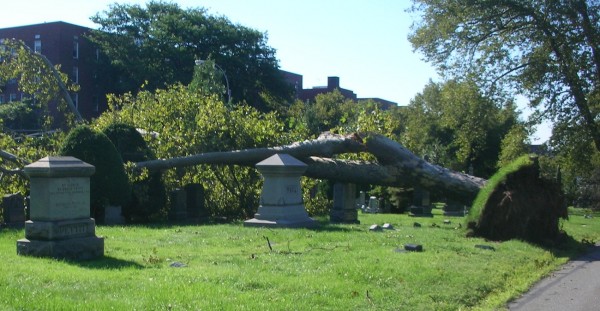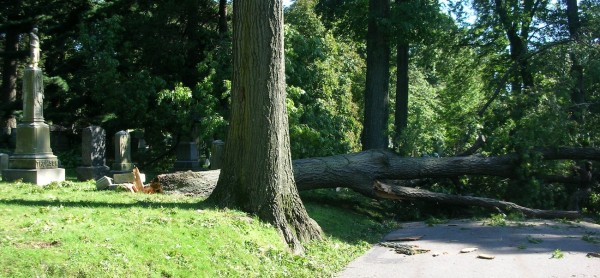 UPDATE: Here's one more, taken by Vice President for Operations Ken Taylor. This tree fell over on Sunday night.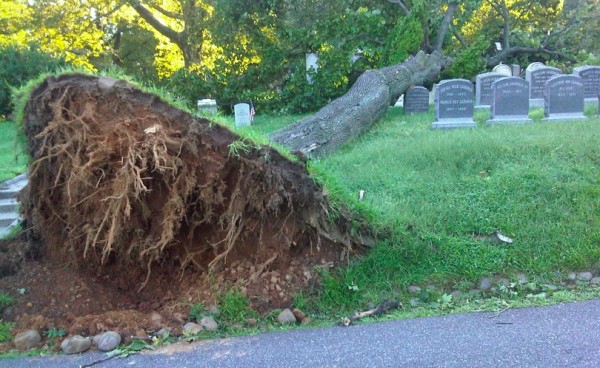 UPDATE: The clean-up continues. One of the leaders on the chestnut tree behind the Anderson Tomb on Battle Avenue came down, just missing a marble monument. Here the tree is being sawn in pieces and removed.