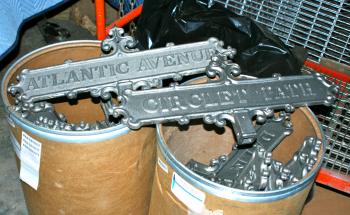 From its earliest years, the grounds of the Green-Wood Cemetery have been graced by cast iron signs marking its streets and paths. Unfortunately, even cast iron doesn't always last forever. Some of the original signs have been crushed under falling trees and branches. Others have been run over by carriages and cars.
Just three or four years ago, some of the temporary aluminum replacement signs, such as the one below, were replaced by cast iron signs cast to match the originals. This replacement program has been on hold since. However, it has just been re-started. So, 120 cast iron signs and posts are now on order from a Massachusetts foundry.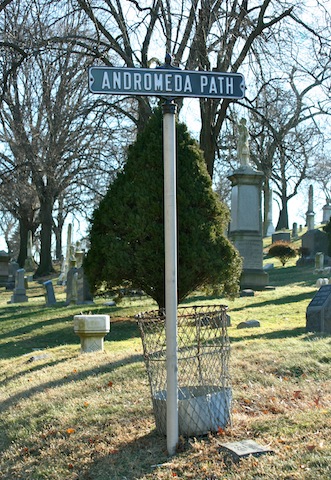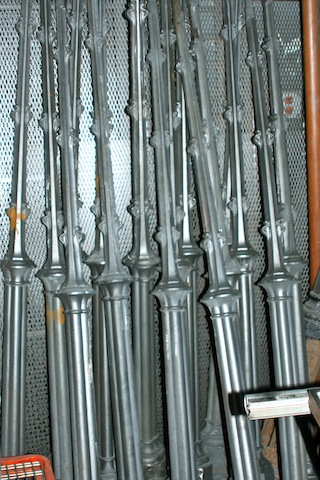 At the top of this blog entry is a photograph of the first arrivals from the foundry. And above are the posts, ready to support the signs.
It will now be up to Domenick Lanzi, Green-Wood Cemetery's master iron worker, seen here with an urn he has been fixing up, to supervise the addition of bases to the supports and the attachment of the signs to the supports. They will then be going out on the grounds, another nice historic touch across the cemetery grounds.
Update: Out on the cemetery grounds today, March 17, I drove past this sign, saw the disturbed soil at its base, and realized that this is one of the new signs. The new signs are being installed! Looks pretty good, doesn't it?