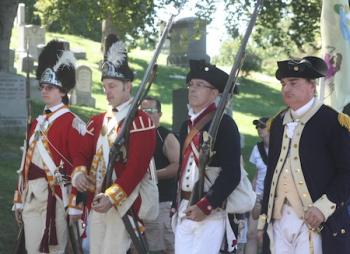 It is no coincidence that part of the Battle of Brooklyn was fought across the grounds that would become Green-Wood Cemetery. The men who chose this land as the place for their rural cemetery–Henry E. Pierrepont, the Brooklyn leader who pushed for its creation, and engineer David Bates Douglas, who would go on to design Green-Wood with such brilliance–wanted the hallowed ground where patriots had shed their blood to be within the cemetery's boundaries.
So, it appropriate that Green-Wood annually hosts a Battle of Brooklyn commemoration. This year, 234 years after that battle, the first between the American rebels and the British armies just weeks after the Declaration of Independence was adopted, and the largest battle of the American Revolution, was quite spectacular.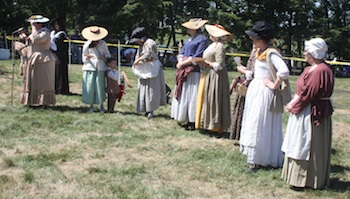 The day started off with a trolley tour of the battlefield, led by historian Barnet Schecter, author of The Battle for New York. Firing demonstrations of muskets and artillery by re-enactors followed. A talk on women's dress of the period was given. And men from the !st Rhode Island Regiment gave a moving talk on the role of the African-American soldier and his difficult choice between fighting for the crown (with a "guarantee" of freedom at the end of the war) and fighting for the Patriot cause.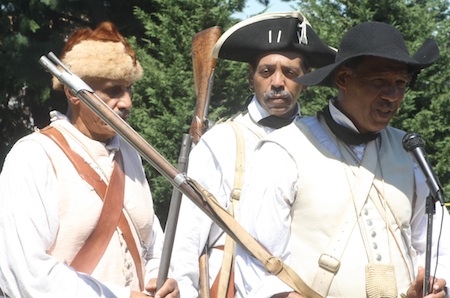 It was a great day for all–even some junior historians.