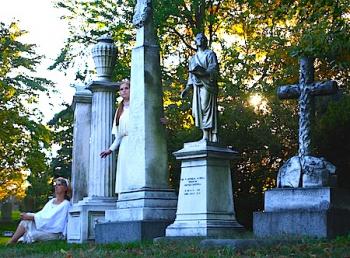 It was quite a day. The seventh annual, and final, performance of "Angels and Accordions," choreographed by Martha Bowers of Dance Theatre Etc., and co-designed by Green-Wood Cemetery historian Jeff Richman, took place across the rolling Green-Wood hills on October 9.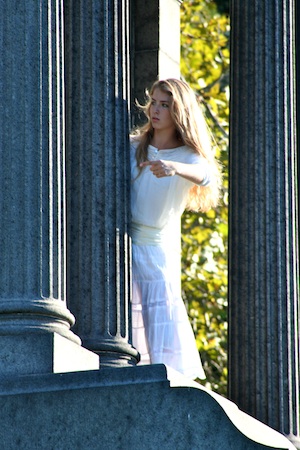 "Angels" has been a beloved feature of openhousenewyork, a celebration of the best of New York City's architecture and design, since its inception.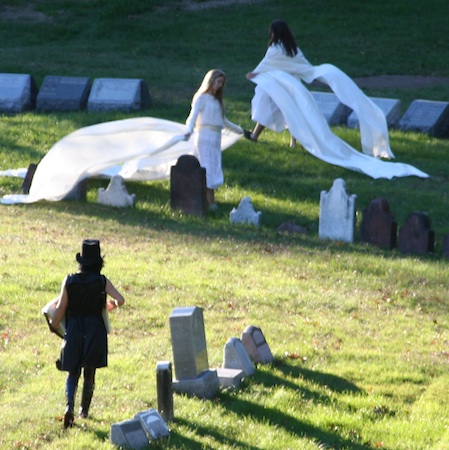 This was the first time a fee was charged to attend this spectacular site-specific performance, and no one knew how many people would be willing to pay to see the award-winning event. But, as it turns out, crowds were very similar in size to those that attended for free in past years.
It was an honor and a pleasure for me to take part in this performance. This is the 14th time I have walked through the performance, and it remains a great thrill for me. This is really an extraordinary way to see a great cemetery: with dancing angels, with music, and with song. And the late light of a spectacular October afternoon during the second performance made it all the more enchanting. Thanks to all of the dedicated performers who joined us this year and to the crew members who made this all possible. I, like so many others, will miss "Angels and Accordions."