Share your photos! We encourage everyone to share their photos of Green-Wood with us and others. Click here to check out our Flickr group and add your best shots (see below for a slideshow of additions to our group pool).
When visiting, please ask for a copy of our Photography Policy at our main entrance. Professional photography, including use of lights, stands or other equipment, as well as publishing of any photographs taken at Green-Wood, requires written consent of The Green-Wood Cemetery. If you have questions about photographing in Green-Wood, email info@greenwoodcemetery.org or call the main office at 718.768.7300.
Photo Collection Highlights:
Photographer's Journal
Green-Wood is proud to feature the work of selected photographers who have made Green-Wood their subject.
Briana Fahey >> Jeffrey Richman >>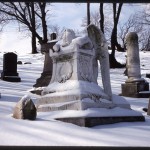 Chester Berger >> John Grant >>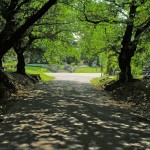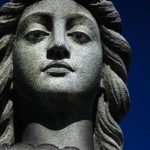 More Photographer's Journal photo galleries on Flickr:
The Wild Parrots of Green-Wood
Steve Baldwin of brooklynparrots.com documents the wild Quaker parrots (aka monk parakeets) of Brooklyn here. Click here for some of the theories as to how the parrots arrived in Brooklyn.
Japanese Delegation Visits Townsend Harris Memorial
On July 16, 2008, a delegation from Shimoda, Japan, made their 23rd visit to the monument dedicated to Townsend Harris. Led by Mayor Ishii of Shimoda, they paid their respects to Townsend Harris, the first American consul-general in Japan in 1856. Click here to read The New York Times article.
Early Spring 2008 in Green-Wood by Chester Berger