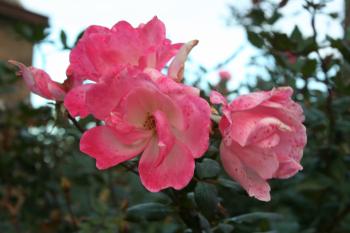 It has been an unusually warm fall at Green-Wood. Many flowers continue to bloom. Here, a few that are still in their glory. Most of these are in the gardens near our Arches, our front gates. The brownstone retains heat, creating a warmer area for plants. These gardens were planted by Superintendent of the Grounds Art Presson, who is trained in horticulture, and does a great job on the cemetery plantings.
Above, red knockout roses. A great rose–it just keeps blooming.
Here's a wonderful blue (though digital photography doesn't do the blue of the flowers justice) ageratum–ageratum blue blazer.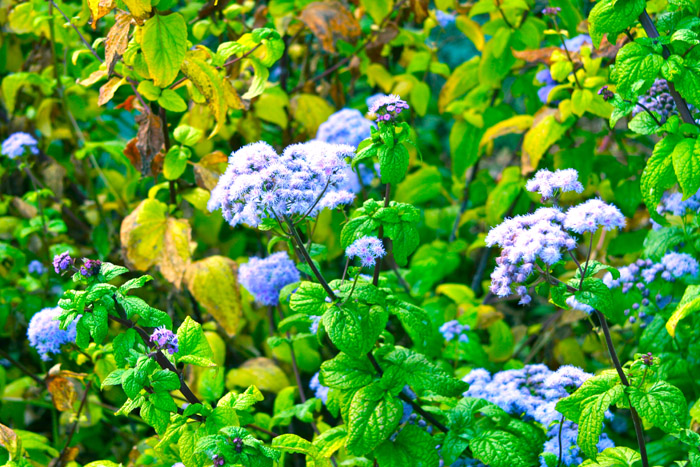 And a reblooming iris.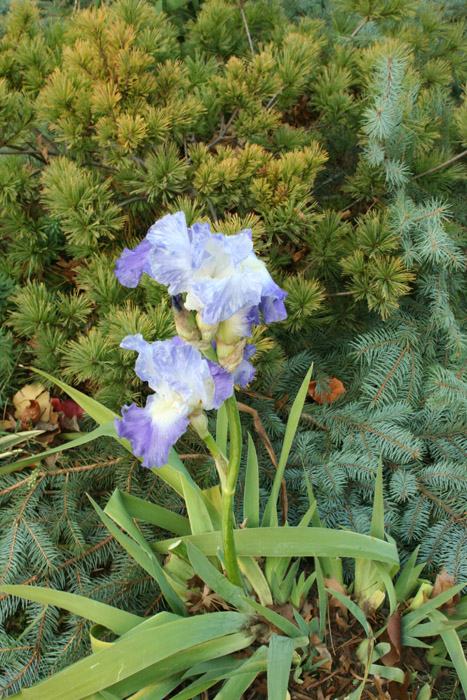 This is a bit of a confused cherry autumnalis–this year it has bloomed in January, May, and now November.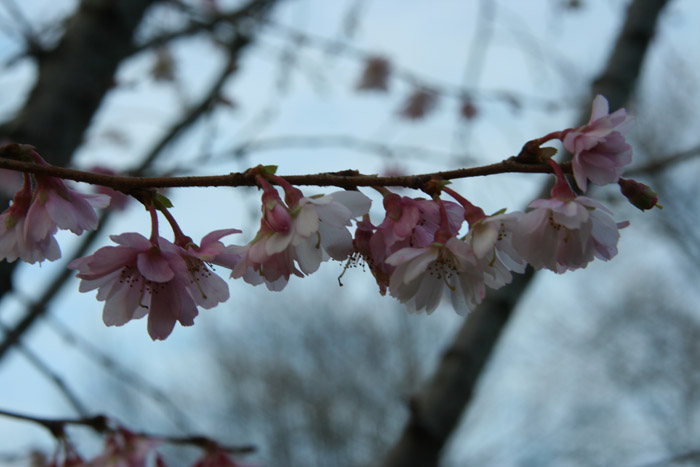 And some great foliage.