The Freedom Series
May 19, 2021
,
7:00pm
–
8:00pm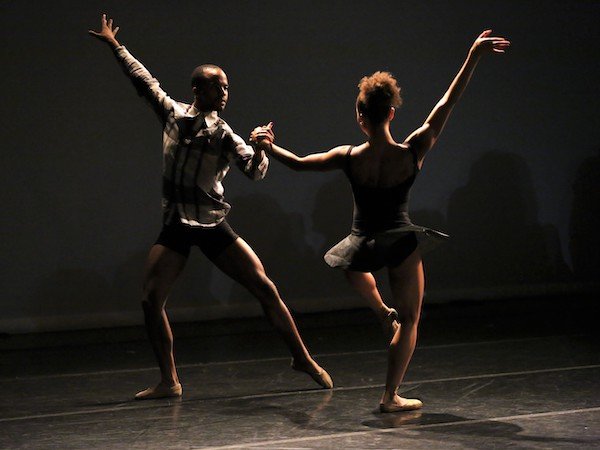 How does it feel to be free? After more than a year of quarantining and social distancing, director, dancer, and choreographer Francesca Harper invites us to celebrate community and new opportunities to gather together with this unique interactive dance performance. Gathering in the open air and lush greenery of the Cemetery, Harper and a group of five dancers will create a space to explore the body's relationship to freedom through movement and music, encouraging attendees to participate safely, in a manner that follows all necessary COVID-19 safety protocols. Participation, however, is not required to enjoy the performance.
More About Francesca Harper
After being named Presidential Scholar in the Arts and performing at the White House, Harper joined and performed soloist roles with The Dance Theater of Harlem and later as a Principal Artist in William Forsythe's Ballet Frankfurt. She has choreographed for The Alvin Ailey American Dance Theater, Dance Theatre of Harlem, Richmond Ballet, Ailey II, Tanz Graz, Hubbard Street II, and her own company, The Francesca Harper Project, which was founded in 2005 and tours Internationally. Harper performed in four Broadway productions including The Color Purple, then toured in leading roles in Sweet Charity, Sophisticated Ladies, and Lady Day at Emerson Bar and Grill for which she was nominated as Best Actress in a Musical by Broadway.com. She also served as a Ballet Consultant for the Oscar winning film, "Black Swan." Harper was Movement and Casting Director for The Bessie Award winning, "The Let Go," commissioned by the Park Avenue Armory and for Zendaya and Tommy Hilfiger's Apollo Theater production for Fashion Week in 2019. Fellowships include Urban Bush Women's Choreographic Center Initiative andThe Ballet Center at NYU. New works include a creation for Wendy Whelan, Associate Artistic Director of The New York City Ballet and her own autobiographical work, "Unapologetic Body, supported by Urban Bush Women's CCI. Harper is currently engaged as Executive Producer with Sony Pictures on a series in development, while also pursuing an MFA in performance creation at Goddard College. Please visit www.thefrancescaharperproject.org for more information. IG: @thefrancescaharperproject / Twitter: @fhproject
Artist and arts organizer Danni Gee served as a creative consultant on this performance.
Media Sponsorship Provided by Park Slope Parents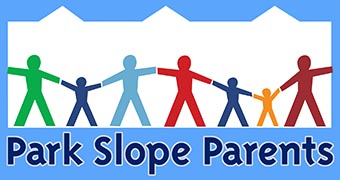 Important things to note before purchasing your ticket:
In case of rain, the performance will be scheduled for Friday, May 20th, 6-8pm
The performance begin promptly 7:00pm, doors open at 6:15pm
Check-in will begin at 6:15pm. We recommend arriving before 6:45pm as the performance site is a 20-minute walk from the Main Entrance.
The walk to the site is over hilly and uneven terrain, proper footwear is recommended. For those with mobility issues, transportation can be provided from the Main Entrance.
Health and safety protocols will be strictly enforced, including wearing a mask and keeping a distance of at least 6 feet from those not in your party. Follow directions given by Cemetery staff and ambassadors.
Chairs are provided and there is also optional seating on grass, you are welcome to bring a blanket.
Food and drink are not permitted, except water.
Maps and a program will be emailed in advance of the performance.
Mandatory Safety Protocols
– Attendees must wear a face covering at all times and maintain at least a 6-foot distance from those not in their group.
– The walk is over hilly and uneven terrain, comfortable footwear is encouraged.
– Follow ALL instructions and guidance from Cemetery staff and ambassadors.
– Travel Safely: Green-Wood recommends following all safety precautions while traveling to and from the Cemetery, whether by foot, mass transit, or driving. If taking mass transit, please check the MTA's guidelines.
– Feeling Sick? Stay home if you are feeling sick or running a temperature. Please use good judgement if you have recently been exposed to someone with COVID-19. For more information about COVID-19, please check the CDC website.
Green-Wood reserves the right to deny entry to any visitor who refuses to comply with the safety guidelines.
If you observe a situation or behavior that does not reflect these protocols, please advise an ambassador or other staff member immediately. With everyone's cooperation this will be a memorable and safe unique experience.