Soldiers, Sailors, and Civilians: Show & Tale
May 20, 2021
,
6:00pm
–
7:00pm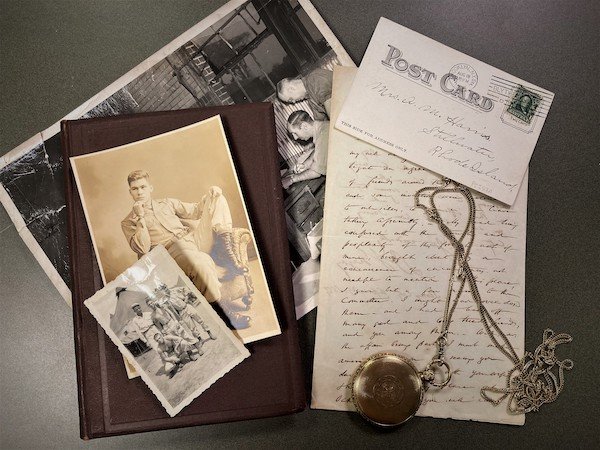 Memorial Day is an opportunity to honor the memory of courageous service people and civilians who bravely served our country in times of conflict. Join us at this special virtual gathering hosted by Green-Wood to see, hear, and experience some of these stories that too often go untold. Bring your cards, letters, medals, combat boots, dog tags, photos, tattoos, jewelry, flags, and other memorabilia—whether they belong to you or your family, friends, or ancestors—and share the unique history of one of these objects! You'll not only hear some great stories, but you'll make some new friends, and share, if you choose, some of your very own experiences.
Show & Tale, founded and led by Martie McNabb, is like Antiques Roadshow meets The Moth, or your favorite Pinterest board come to life! Everyone is welcome—veteran and civilian alike—to share the story of the item they brought. No judges, no prizes, no competition, and no need to practice! Just show your object and share its tale. Just want to come and listen? Wonderful! Observers are always welcome.
Free, suggested donation $10. Please consider a donation to Green-Wood when reserving your ticket.
Your donation will help ensure that we can continue to provide engaging and thought provoking programs in death education at little or no cost to you. A Zoom link will be in your confirmation email upon registration.