The Devil's Own Work: The New York City Draft Riots
April 7, 2021
,
6:00pm
–
7:00pm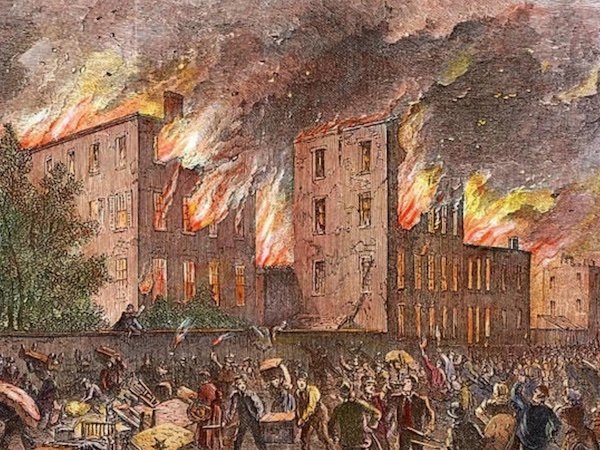 In the midst of the Civil War, as thousands of soldiers died, the United States enacted a draft to solve the shortage of manpower on the battlefields. In reaction, mobs took to the streets of New York City in July 1863. Mayhem, and a race riot, ensued. For four long days, the insurrectionists held control over parts of New York City, the largest such act in American history. Join Barnet Schecter, author of The Devil's Own Work: The Civil War Draft Riots and the Fight to Reconstruct America, for a conversation with Green-Wood Historian Jeff Richman about this little-known, but tremendously important and impactful uprising, featuring some of the key participants who are interred at the Cemetery.
This conversation is part of our series of virtual programs about the history of Green-Wood and its permanent residents, Zooming in on History.
$9 / $4 for members. A Zoom link will be in your confirmation email upon registration.
Not a Member?
Click here for all of our membership levels and information.
Already a Member?
Click the gray tickets button to activate the Eventbrite pop-up, then click Enter promo code. Type in your ID number to access your discounted and/or free tickets.
Questions?
Don't know your Member ID number? Not sure which ticket or membership type to order? Call 718-210-3080 or email contactus@green-wood.com with any questions.