Naming the Lost Memorials Activation Ceremony
May 11th
,
6:00pm
–
8:30pm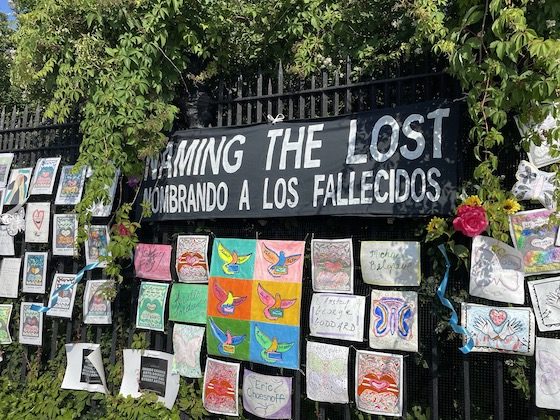 NAMING THE LOST Memorials (NTLM) is a small team of artists, activists, and folklorists that has been curating memorial sites in New York City to name and remember victims of the COVID-19 pandemic since May 2020.
From May 3–May 29, 2023, in partnership with City Lore and with a grant from the Mellon Foundation, NTLM presents THE MANY LOSSES FROM COVID-19, a community public art memorial. Created with help from twenty New York City community partners, the memorial will be on view along the fence at Green-Wood's Main Entrance at 25th Street and Fifth Avenue in Brooklyn. Click here for more information.
Price: Free. Registration required.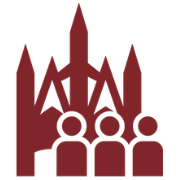 On May 11th, we ask the public to join us for the dedication and activation of the memorial in front of Green-Wood's Historic Chapel. Before the ceremony begins there will be opportunities to write poems and make name plates to add to the memorial. The ceremony will bring together the NTLM team, community partners and the public for a dedication and activation of the memorial that will include a procession from the Main Entrance Arch to the Chapel; drummers representing the five city boroughs; a libation; folk singers from Jewish, African, African American and Garifuna traditions; and a participatory ritual of remembrance and naming the losses New Yorkers have suffered over the past three years. We welcome all to join us in commemorating those who have fallen to COVID-19 and remember them together.
The ceremony will also be livestreamed on City Lore's Facebook page, 7pm-8:30pm. Use this link to access the livestream: https://fb.me/e/150DN2dTb
In the event of heavy rain, the ceremony will take place in the Modern Chapel and guests will be required to wear a well-fitting mask. We will have extra masks on hand if you need.
For access needs and covid harm reduction information, visit namingthelost.com/memorials
2023-2025 NTLM Planning Team: Juan Aguirre, director of Mano a Mano; Sandra A. M. Bell, artist and producer; Elena Martínez, folklorist and producer; Megan Paradis Hanley, theater artist and educator; Jenny Romaine, artist, organizer, and educator; Kay Turner, folklorist and performer; Steve Zeitlin and Molly Garfinkel, City Lore co-directors.
Free. Registration required. Please consider a donation to the Green-Wood Historic Fund so that we can continue to offer free and low-cost programs throughout the year.