London's Lost Amulets and Forgotten Folklore
April 11, 2018, 6:30pm

–

8:00pm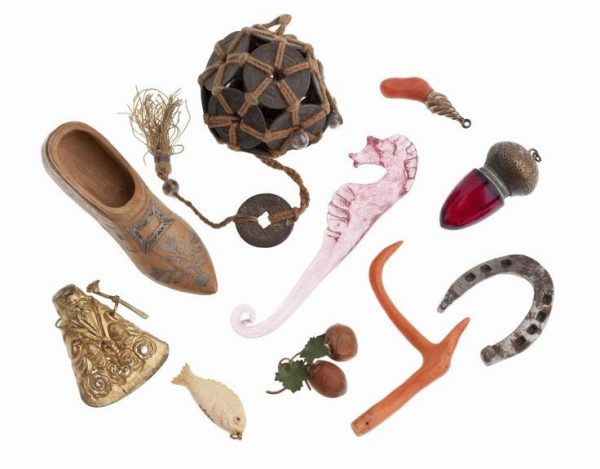 At the height of the Victorian era, Edward Lovett (1852-1933) spent his days working as a bank teller in London's financial district and his nights exploring the city's poorer areas. He was on the hunt to amass what would become one of the world's largest collection of amulets, charms, and talismans. Among his curious findings were horseshoes hung above the bed to ward off nightmares, flints to cure bouts of gout, and acorn-shaped pulls for window blinds to protect houses from lightning. Lovett charted the history of these objects and other English folklore in numerous articles and lectures. In 1916, he curated the exhibit "The Folklore of London" at the Wellcome Historical Medical Museum.
Ross MacFarlane takes us back in time to uncover the range of objects Lovett collected, the collecting practices he performed, and the range of folk beliefs associated with his collection. MacFarlane is Research Development Lead at London's Wellcome Collection.He has researched, written, and lectured on the collection and myriad other topics at the intersection of death, folklore, and medicine.
This program is presented in partnership with Morbid Anatomy and takes place in Green-Wood's Modern Chapel, which is located in the Crematory Building, just a short distance inside the main entrance at 5th Avenue and 25th Street.
$5 for members of Green-Wood and BHS / $10 for non-members.
Click here for our inclement weather policy.