Death and Dharma
August 15, 2017, 7:00pm

–

8:30pm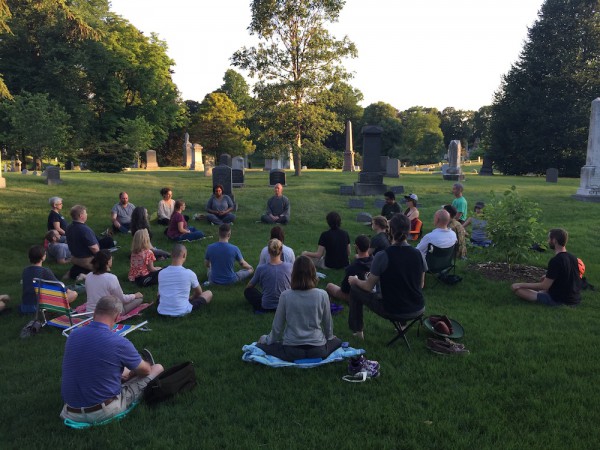 What can we learn from Buddhist teachings about our own lives on earth? How might we understand the impermanence of life within the expanding universe? In what ways might death inform our relationships with strangers, loved ones, and our own selves? These questions are the inspiration for a new series of lectures and meditations presented by the Brooklyn Zen Center (BZC) and Green-Wood that explore the complexities of death, dying, and the hereafter.
Led by teachers from the BZC, each session will begin with an insightful discussion that highlights Buddhist teachings on life and death. Afterward, just around sunset, attendees will gather for meditation within the cemetery's tranquil and historic landscape. Whether you're a practicing Buddhist or just someone looking to gain a little peace of mind, each session will offer thoughtful opportunities for reflection in the company of fellow seekers.
If you are unable to sit on the ground, you are strongly encouraged to bring a folding chair or cushion. Every effort will be made to choose a meditation site that is accessible for those with mobility issues.
Ticket prices are on a sliding scale basis to allow participants to pay according to individual means. Please note: Tickets are not available on Green-Wood's website. To purchase tickets and for more information on cost, visit Brooklyn Zen Center's website.