Birding in Peace
April 14, 2019, 6:30am

–

8:00am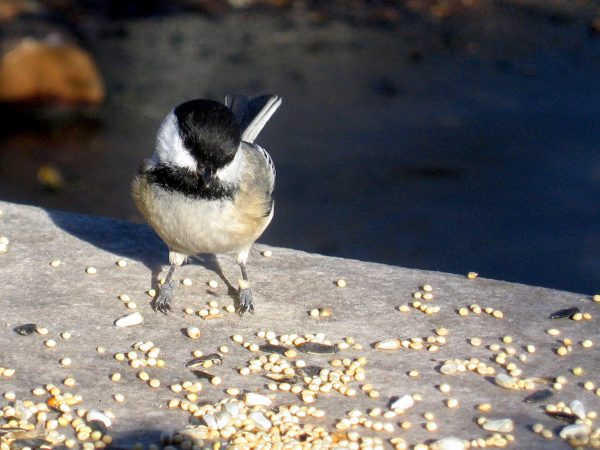 Before our gates open to the general public, birding expert Rob Jett leads these peaceful Sunday morning walking tours to discover the many birds that call Green-Wood home. Green-Wood's official birding checklist is available to pick up from the security guard at the main entrance on 25th Street or to print here. Comfortable footwear is recommended.
Early-Spring Migration
Our April tours will be a feast for the ears and eyes with the trilling song of Pine Warblers and drumming pronouncements of Woodpeckers on newly blossoming trees (including magnolias, maples, quinces, and dogwoods). We'll discover thousands of songbirds resting before their trip north as well as arriving herons & egrets at Green-Wood's glacial ponds.
Peak Spring Migration
From Ruby-throated Hummingbirds to over 20 species of colorful wood-warblers, our peak migration tours will feature many of the 163 bird species that have been recorded at Green-Wood during the month of May. Beginning just after sunrise, we will experience spring's dawn chorus at the active time of day for birds.
Summer Birding
In July we should see the offspring of our resident red-tailed hawk bravely preparing to leave the nest. Warbler songs will be replaced by chirring Cicadas and the tweets of fledgling birds. Butterflies and dragonflies are abundant. By late-July, expect the arrival of the first southbound migrants.
$10 for members of Green-Wood and BHS / $15 for non-members
Click here for our inclement weather policy.