An American Mosaic
September 15, 2021
,
6:30pm
–
9:15pm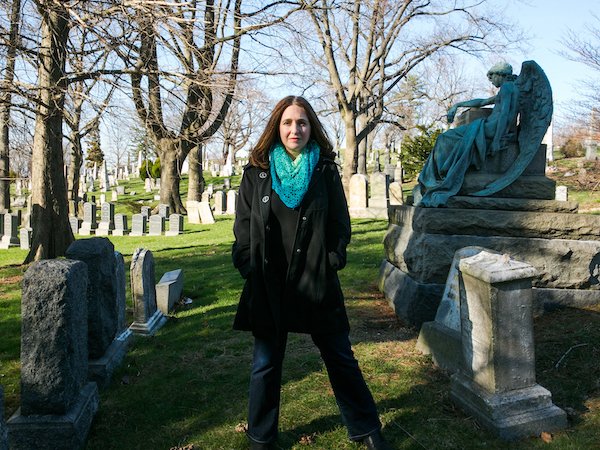 Over the course of the pandemic shutdown, internationally-renowned pianist Simone Dinnerstein took refuge in long walks through Green-Wood. Now, she brings her searching artistry to The Angel's Share in a one-of-a-kind performance that will see her guiding audiences across the Cemetery, pausing periodically to perform on several Yamaha pianos that will be scattered throughout the route.
Dinnerstein will perform a deeply-relevant new piece written for her by Richard Danielpour, entitled An American Mosaic. Each movement of the work commemorates a different segment of the American population that's been affected by the COVID-19 pandemic, including first responders, parents, caretakers, and those who have lost their lives to the virus.
The Short Story

Even by our standards, this is an utterly unique fusion of music and location, with one of America's most soulful, thoughtful musicians helping us to reckon with the events of the past year.
$100, no member discount available. There are no paper or e-tickets. Attendees will be checked in by name. Click here for our inclement weather policy.
Important things to note before purchasing your tickets
Attendees must provide proof of vaccination. Without proof of vaccination, you will not be admitted into the performance.
We will start with an hour long reception to enjoy a whiskey tasting and snacks (all free!), and the beauty of the Cemetery, before the program begins. 
The program is outdoors and runs for approximately two-hours, which includes walking over hilly and uneven terrain; proper footwear is recommended. 
Masks are required in the Catacombs throughout the duration of the performance.
Health and safety protocols will be strictly enforced, including wearing a mask and keeping a distance of at least 6 feet from those not in your party. Follow directions given by Cemetery staff and ambassadors.
Rain date Saturday, September 18th for tickets purchased for September 15th–17th performances.
Sorry, we cannot refund or exchange tickets for another performance or timeslot. 
There are no member discounts for this performance.
Mandatory Safety Protocols
– Attendees must wear a face covering at all times and maintain at least a 6-foot distance from those not in their group.
– Follow ALL instructions and guidance from Cemetery staff and ambassadors.
– Travel Safely: Green-Wood recommends following all safety precautions while traveling to and from the Cemetery, whether by foot, mass transit, or driving. If taking mass transit, please check the MTA's guidelines.
– Feeling Sick? Stay home if you are feeling sick or running a temperature. Please use good judgement if you have recently been exposed to someone with COVID-19. For more information about COVID-19, please check the CDC website.
Green-Wood reserves the right to deny entry to any visitor who refuses to comply with the safety guidelines.
If you observe a situation or behavior that does not reflect these protocols, please advise an ambassador or other staff member immediately. With everyone's cooperation this will be a memorable and safe unique experience.