John Singer Sargent (1856-1925), one of the world's greatest painters, was born in Florence, Italy, to American parents. As a teenager, with little formal education but already with a broad knowledge of music, architecture, and the fine arts, and fluent in four languages (English, French, German, and Italian), it was clear to him what his life's work would be: painting. He studied in Paris, then painted there, in London, Boston, and New York. Sargent traveled in artists circles and lovingly painted his friends as well as those he admired. Richard Ormond, curator of "Sargent: Portraits of Artists at Friends" now on exhibition at The Metropolitan Museum, sums up Sargent's portraiture:
Sargent's portraits are admired for their insight into character, for their sense of grand design, brilliance of light and colour and for their painterly fluency. The portraits that he painted of creative personalities are often a testament to friendship, but they also reflect the wide array of influences that formed his taste and aesthetic outlook. As a young man he lost no opportunity in meeting and cultivating those artists, writers and musicians who shared his approach to art and culture, and who were themselves a source of inspiration to him. Though he was naturally reserved, and often tongue-tied in conventional society, this proved no barrier to intercourse with those in the arts whom he liked and admired.
Not surprisingly, as the leading American portraitist of his time, Sargent painted several artists who are interred at Green-Wood and others who have ties to Green-Wood. Many of Sargent's portraits were not painted on commission, but rather were done by Sargent as a labor of love to capture the images of friends or others he admired, many of whom were painters, sculptors, writers, and actors, as well as collectors and socialites. This allowed him to show these individuals informally–doing what they did best, whether painting or performing.
The exhibition, "Sargent: Portraits of Artists and Friends," is truly a blockbuster. It includes the greatest of Sargent's portraits–a total of 90 works. The exhibition at The Metropolitan Museum of Art and continues through October 4.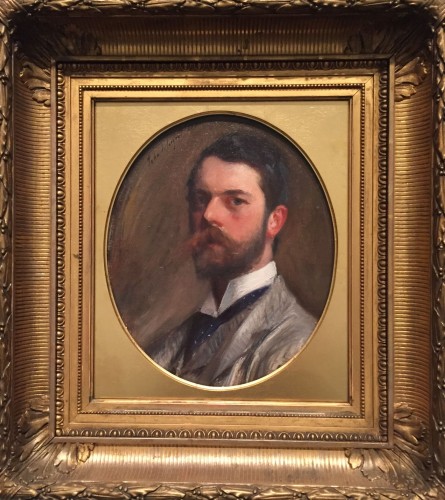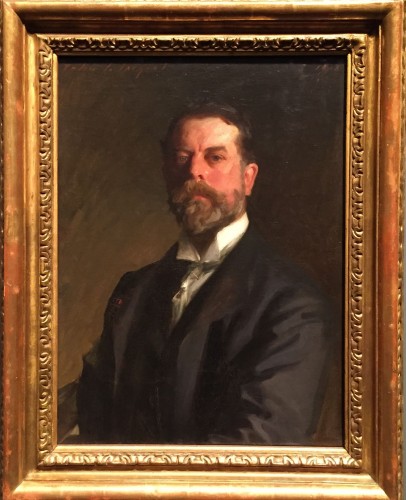 Here are two Sargent portraits of Green-Wood permanent residents, painter William Merritt Chase and actress Ada Rehan: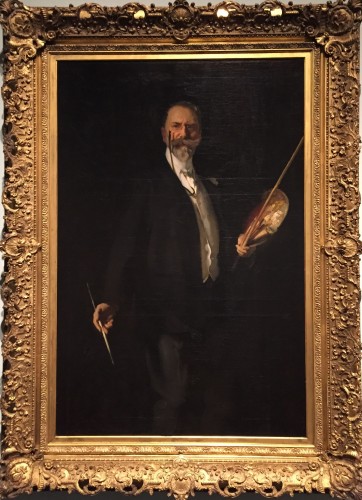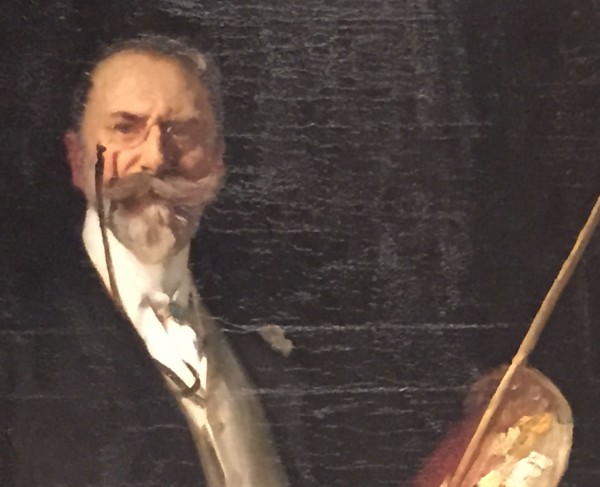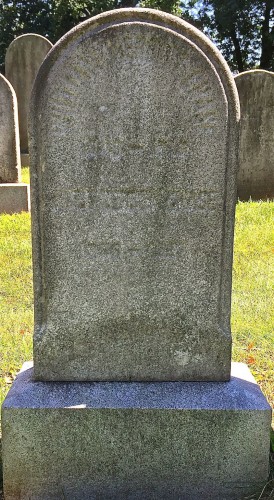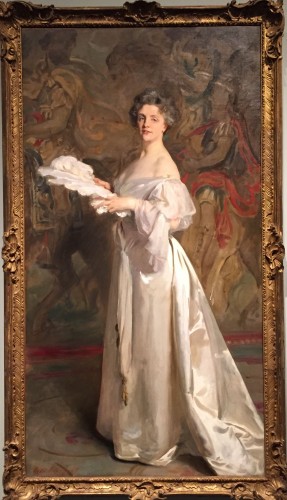 The Green-Wood Historic Fund has an extensive collection of photographs taken by Napoleon Sarony, the "Photographer to the Stars" who also is interred at Green-Wood. Sarony had several favorite subjects among the international superstars of the late 19th century: Ada Rehan, Oscar Wilde, Sarah Bernhardt, Lillie Lantry, Lillian Russell, and Mary Anderson. This is one of Sarony's many portraits of Ada Rehan: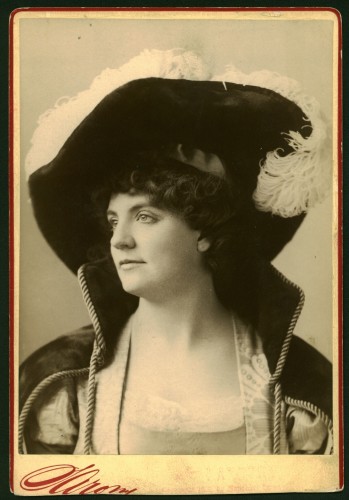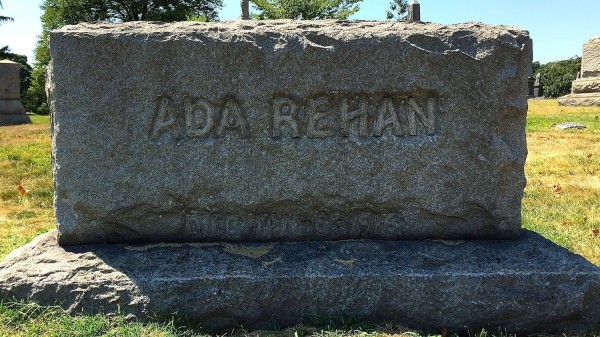 These are some of Sargent's most famous paintings, unrelated to Green-Wood, but still fascinating: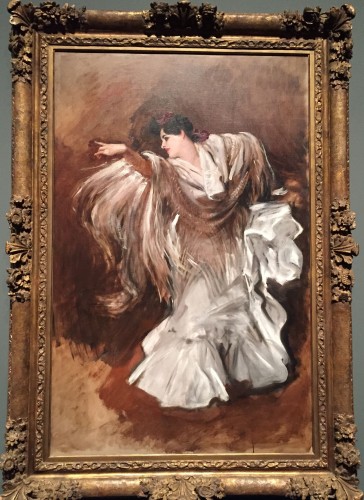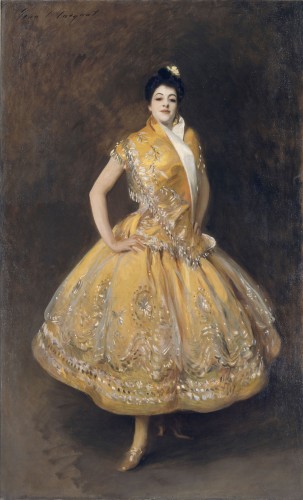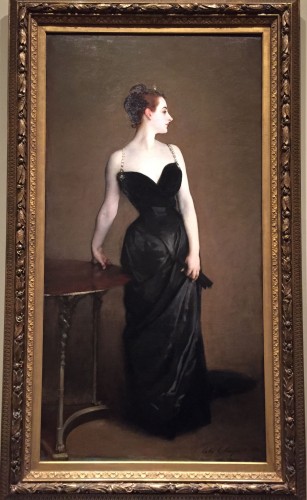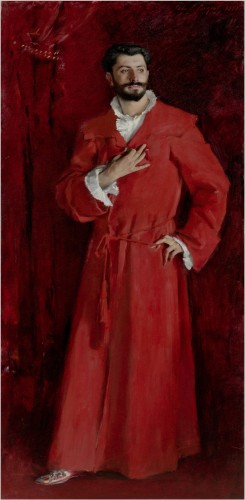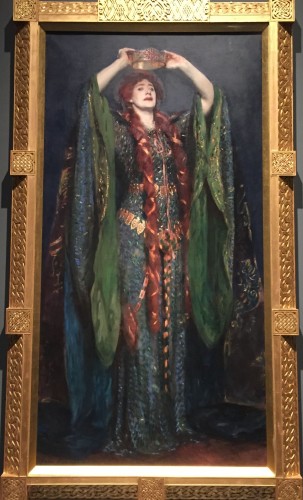 Here is a Sarony photograph of Ellen Terry:
These paintings do have associations with Green-Wood: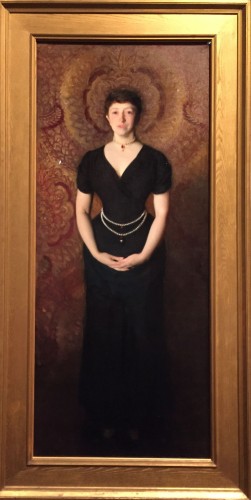 Isabella Stewart Gardner's parents are interred at Green-Wood. This is their spectacular hillside mausoleum, designed in the early 1880s by sculptor Augustus Saint Gaudens and architect/designer Stanford White: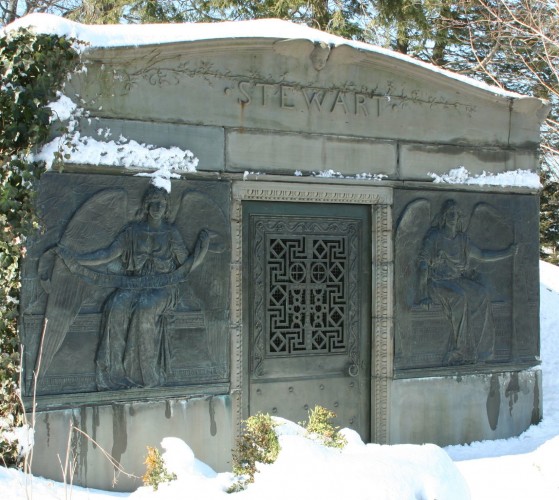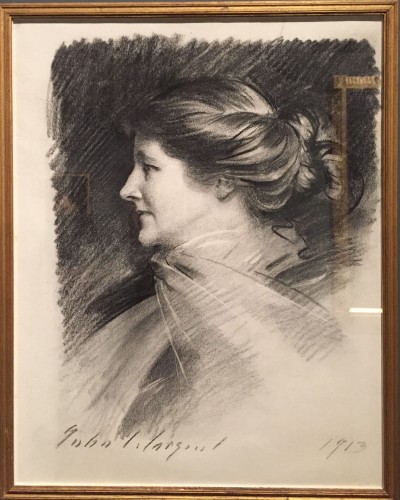 Mary Anderson, at the height of her career in the 1880s, was a popular subject for photographer Napoleon Sarony. He photographed her many times; here is one of his portraits of her, taken about 30 years before Sargent painted her: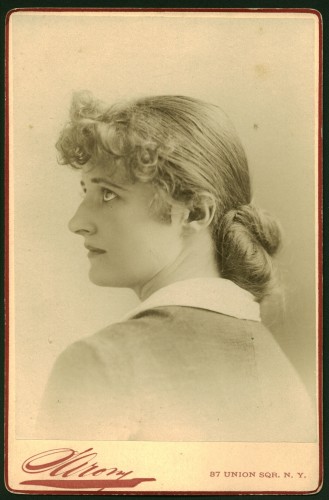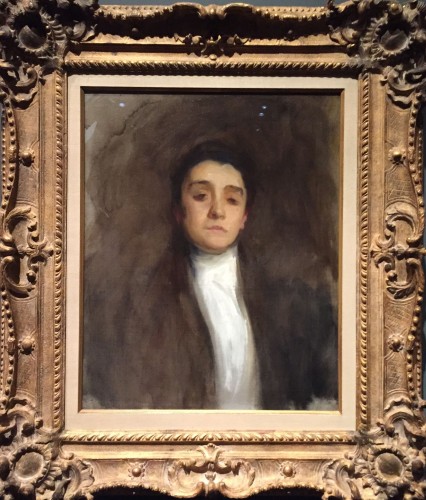 At Green-Wood, there is a large granite stone with many inscriptions on it. It is Martin Waldron's gravestone: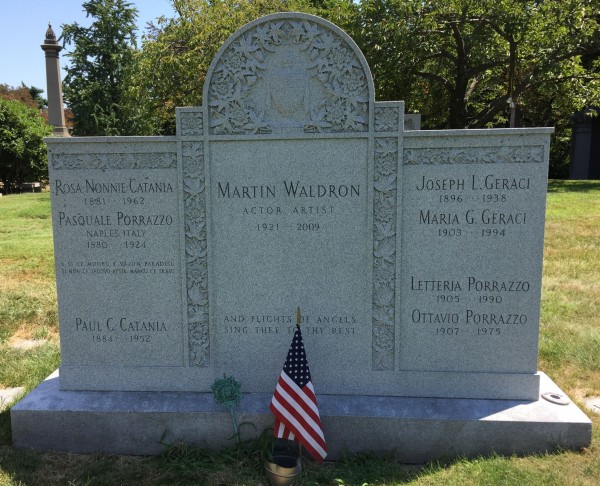 Martin's godmother was Eleanor Duse–and he had this single inscription carved on the back of his gravestone:

You will find Martin Waldron's fascinating life story, including his relationship with Eleonora Duse, here. As Fred Plotkin writes on the WQXR website, in his recent account of Waldron's life, "The Spirit of Martin Waldron,"
In the autumn of 1922 in New York, Catania took her grandson (Martin Waldron) to meet Eleonora Duse (1858-1924), one of the world's greatest actresses. Catania asked Duse to become the boy's godmother and the actress, taken with the unusual story of the child's beginnings, agreed. The child was raised with the knowledge that his godmother was one of the most remarkable performers on stage and, in its earliest years, film.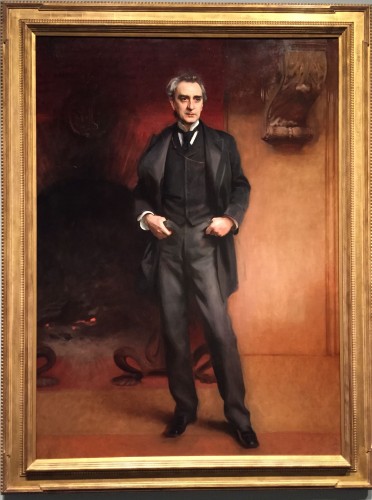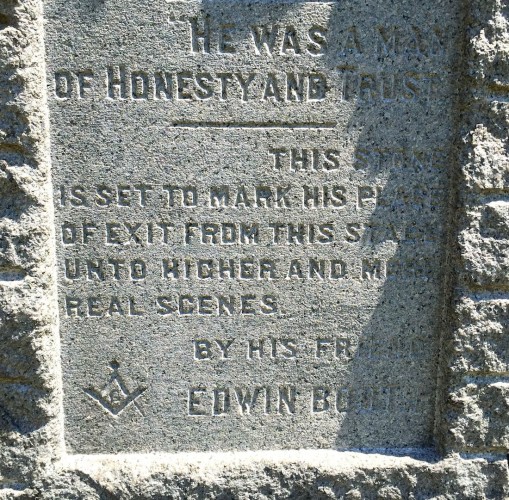 The exhibition at The Met, "Sargent: Portraits of Artists and Friends," brings together 90 portraits by this world-class artist. Some are of individuals interred at Green-Wood. Some are of fascinating individuals having no ties to Green-Wood. And others are of artists and friends of Sargent who have some sort of a connection to Green-Wood. In any case, this exhibition is a great gathering of wonderful portraits. Don't miss it!
Thanks to The Metropolitan Museum for many of these images and for permission to use them in this blog post.