Though largely forgotten today, John McComb (1763-1853) was one of New York's most prominent early architects. His credits include several important buildings still standing two centuries later: New York City's City Hall, Gracie Mansion, Alexander Hamilton's Grange, as well as the Montauk and Eaton's Neck Lighthouses. To learn more about McComb, go to the wonderful guest blog on McComb that Ben Feldman did last year.
Recently, I was able to purchase a half-plate daguerreotype photograph of McComb, taken late in his life, for the Green-Wood Historic Fund Collection. Here it is: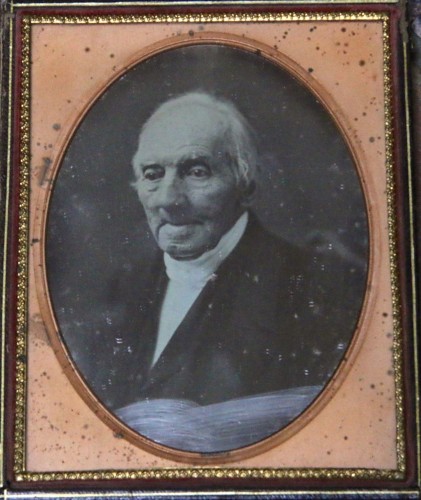 The seller reports that this photograph descended in the McComb family; it was purchased from the estate of a branch of the family–John McComb's great great granddaugher– that settled in Connecticut.
The seller also reports that the New-York Historical Society has a similar daguerreotype photograph of McComb in its collections, though not with the provenance–that it was owned for generations by the McComb family–of this one.
The McComb daguerreotype was accompanied by a framed print of him: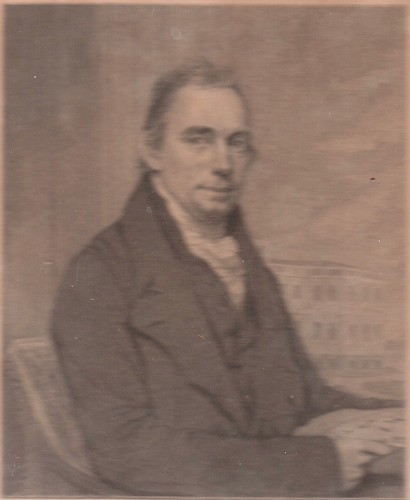 And here's the writing on the paper behind the above print, describing McComb's career and stating that John McComb's sister was "Elizabeth McComb Darling, wife of Thomas Darling:"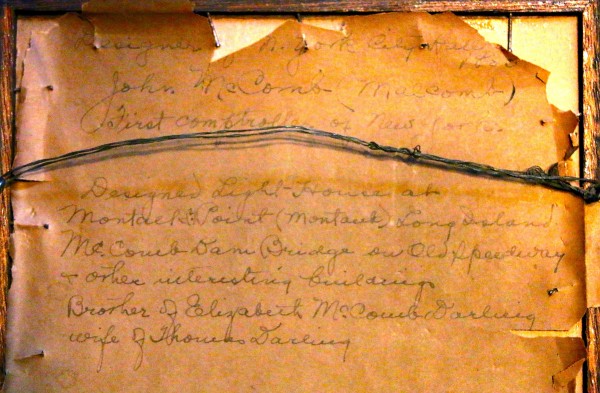 This sticker also appears on the back paper of the framed print: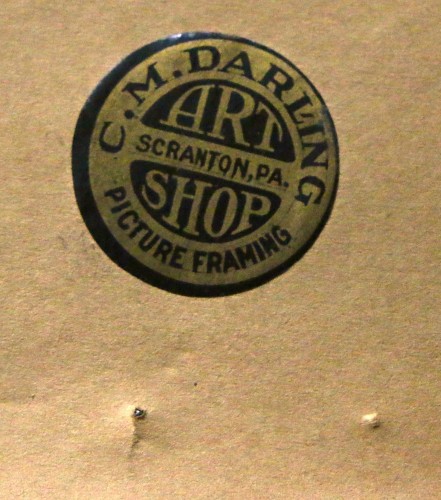 Notice that John McComb's sister's married name was Darling and that the framer's last name was Darling; this reportedly is the business label of John McComb's grandson, C.M. Darling, who had a framing business in Scranton, Pennsylvania in the 1920s, and framed this print.
Green-Wood continues to collect items of all sorts–photographs, paintings, radios, soda fountains, gyroscopes, sextants, maps, guide books, and more–some by purchase, some by donation–that help us tell the story of the cemetery and its permanent residents.