We recently held a coming out party in our Historic Chapel to introduce the public to developments in our events, collections, and archives. The evening  was co-sponsored by the Archives Round Table of Metropolitan New York.
The proceedings began with a wine and cheese reception outside the Chapel, on a lovely fall evening.
Then it was into the Chapel, which was packed. We set up a one day exhibition, displaying a few of the thousands of items we have added to our Historic Fund Collections as well as intriguing items from Green-Wood's archives.
Chelsea Dowell, manager of Green-Wood's programs and membership, spoke about the packed calendar of events at Green-Wood. She also talked about the historic Weir Greenhouse, which Green-Wood is in the process of converting to a visitors center.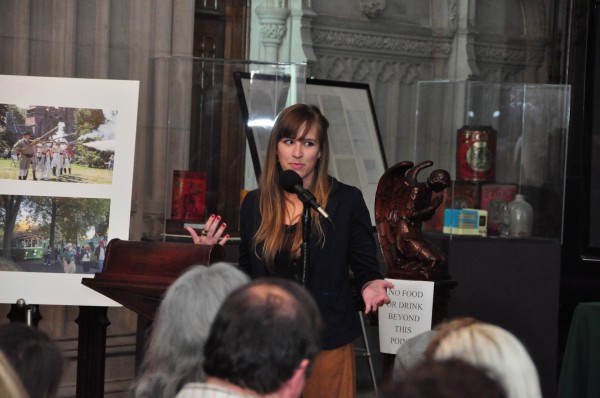 Anthony Cucchiara, professor emeritus at Brooklyn College who now teaches at Pratt, offered a slide presentation on the remarkable strides Green-Wood has made, under his supervision, and with the help of thousands of hours of work by volunteers and interns, in rehousing and cataloging its archives.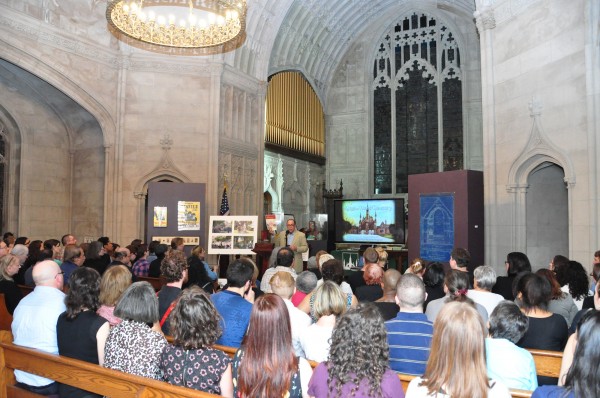 Green-Wood's historian, Jeff Richman, did a show and tell of items in Green-Wood's collections, talking about both the items on display and other items he had brought from storage to share with the crowd.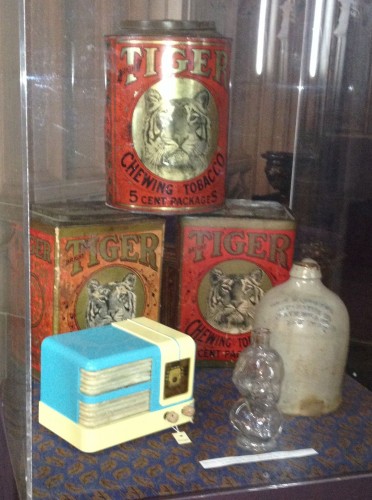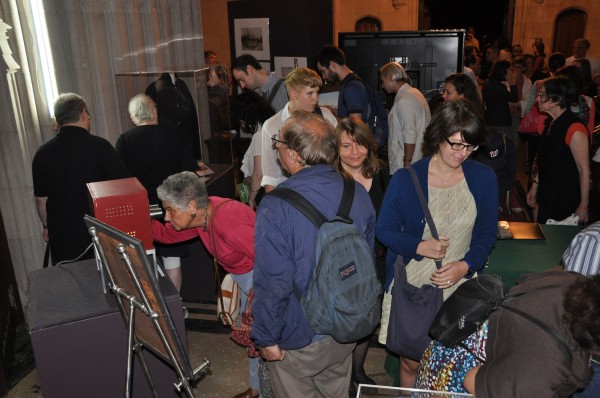 And Mark Daly, manager of research services with our Green-aelogy program, which offers a genealogical research service, explained the scope of that program, that it had had responded to requests coming in from throughout the world in the few months it has been in operation, and the various services offered.
Great thanks to Robert Denbo for taking these photographs and allowing us to use them.