Everett Ortner, preservationist extraordinaire and friend of Green-Wood, died on May 22 at the age of 92 from complications from a fall.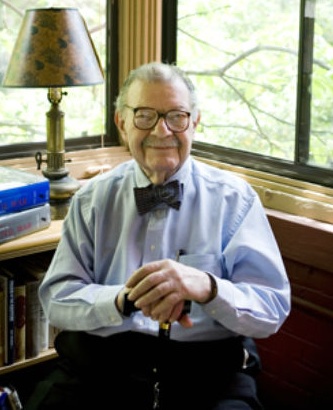 In 1963, Everett and his wife Evelyn purchased an 1886 brownstone at 272 Berkeley Place in Park Slope for $32,500. That purchase would change their lives.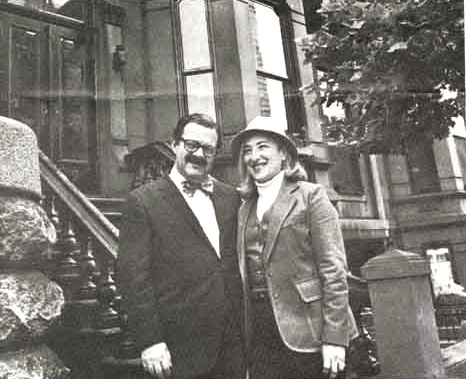 Park Slope, in the 1960s, was hardly the neighborhood that it is today; many of it brownstones had been carved up as rooming houses and others were being demolished. The trend was clear: city-dwellers were moving to the suburbs, not buying brownstones to fix up. But the Ortners fought against "slum clearance" and redlining of Brooklyn neighborhoods (mortgages for such purchases were unavailable or scarce). They helped found the Brownstone Revival Committee five years later. They organized neighborhood open houses, walking tours, and block parties to encourage others to buy brownstones, fix them up, and make them their homes. They got Brooklyn Union Gas to restore a brownstone so that it could market gas fixtures, and convinced it to give out grants for amenities, including gaslights, as well as for movies and fairs promoting brownstones. In 1974, Everett organized the first "Back To City" conference to promote brownstone revitalization throughout America. He led that annual conference through 1983. The Ortners also were responsible for the designation of the Park Slope Historic District in 1973.
Everett and Evelyn were great fans of Green-Wood. Since 2002, his Preservation Volunteers (which Everett founded), modeled on the French organization REMPART (Union des Associations Pour le Rehabilitation et Entretien des Monuments et du Patrimonie Artistique), have worked every summer at Green-Wood to restore and clean gravestones and mausolea. They will be at Green-Wood again this August, volunteering their services in tribute to Everett.
Evelyn Ortner died in 2006. Her cremated body is in a niche at Green-Wood's Tranquility Gardens. Everett was cremated at Green-Wood and it is expected that his cremated body will join Evelyn's there.