Samuel Finley Breese Morse (1791-1872) was a giant of the 19th century world and is one of Green-Wood's most famous permanent residents. Morse had three extraordinary careers: as painter, photographer, and telegraph inventor.
Morse was the leading portrait painter of his time; he was chosen in 1826 to be the founding president of the National Academy of Design because of the respect he had from his fellow artists. Painter Thomas Cole, the leader of the Hudson River School, described Morse as the "keystone of the arch" of American painters.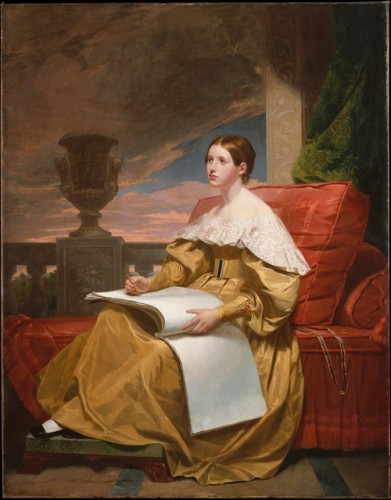 Morse also was a pioneering photographer–France's Louis Daguerre taught Morse his new invention, photography, and Morse sent the first word of Daguerre's historic breakthrough back to America, then pioneered American photography after he returned to New York City.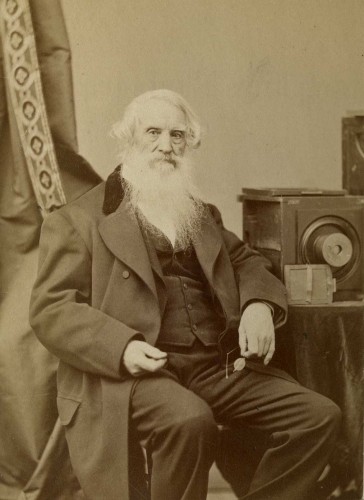 But Morse is best-remembered for his revolutionary invention of the telegraph and Morse Code; for the first time in human history (short of smoke signals and flag wags), messages might travel faster than a human being could carry them. You think the Internet changed the world? Consider the telegraph . . .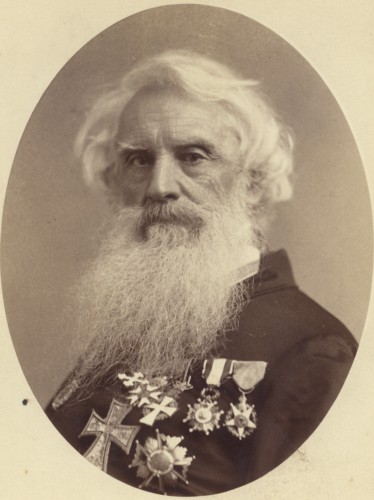 Morse has been ensconced at Green-Wood, on a hillock built up in his honor, since his death in 1872.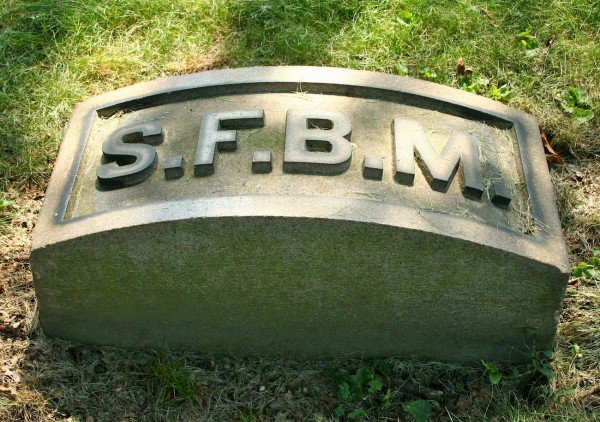 Almost a century after his death, in 1968, a bronze plaque, honoring his telegraphic accomplishments, was placed on the Morse Monument. Years later, it was stolen, and a second cast was made and mounted.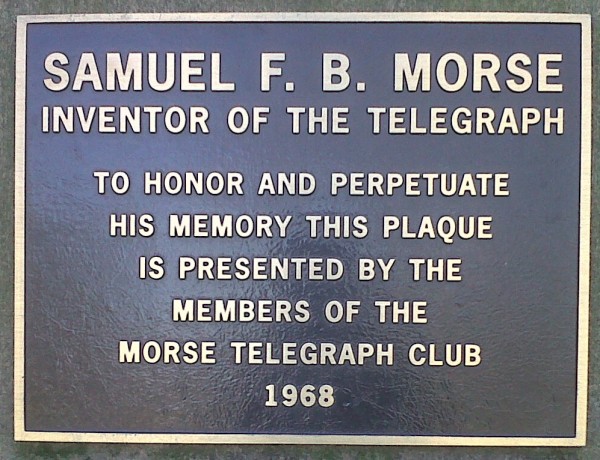 But, it turns out, the original has now turned up in good hands. Just last week I received this e-mail:
I am writing to inform you that the Morse Telegraph Club has recovered a bronze plaque, which was placed on the Morse monument in 1968 by our organization. Apparently, this plaque was stolen from Greenwood Cemetery at some point in the past and ultimately ended up in the hands of a collector in Phoenix, Arizona. Upon his passing, his family listed the plaque for auction on E-bay. When this was brought to our attention, we negotiated with the family for its return to MTC for subsequent disposition.
While we are aware that the stolen plaque has since been replaced with an identical marker, we nonetheless wanted to make you aware of the fact that the original is now in our possession. If Greenwood Cemetery would like the original marker returned, we would, of course, be happy to do so. If this is unnecessary, the plaque will be stored and eventually exhibited in a museum of telegraphy, which we are planning to establish in the near future.
Please advise us of your wishes. . . .
Best Regards,
James Wades
International President,
Morse Telegraph Club, Inc.
Yes, we did want it back. So the original bronze plaque is in transit, coming back to Green-Wood, where we will cherish it. Thanks, James Wades, and the Morse Telegraph Club, Inc., for your good deed!