Few of the gravestones of Green-Wood's most famous permanent residents describe their accomplishments. But that has changed, at least for three of our pioneers.
James Bogardus (1800-1874) is "The Father of Cast-Iron Architecture. Daniel Badger (1806-1884), with his Architectural Iron Works firm, pioneered the construction of cast-iron buildings. And Francois Gouraud (1808-1847) was sent by Louis Daguerre to introduce his invention, the Daguerreotype photograph, to America in 1839. Bogardus and Badger long have had monuments at Green-Wood, but Gouraud has lain in the Unclaimed Body Lot in an unmarked grave.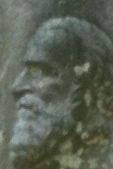 However, not until weeks ago were their respective accomplishments detailed at their gravesites. With funding from the Margot Gayle Fund of the Victorian Society of New York (thanks!), Bogardus and Badger now have handsome bronze plaques, mounted on granite bases, that describe their great contributions.
James Bogardus lies in section 161, lot 13438, just off Cypress Avenue, at the intersection of Elder and Petunia Paths.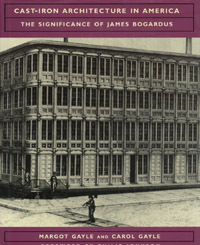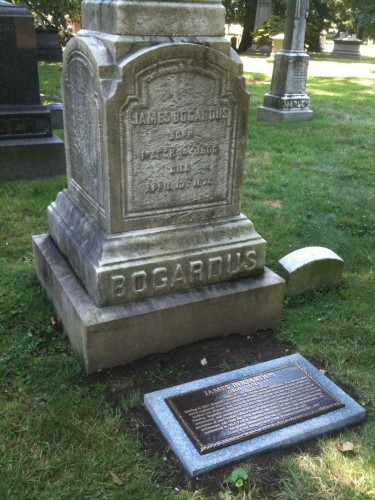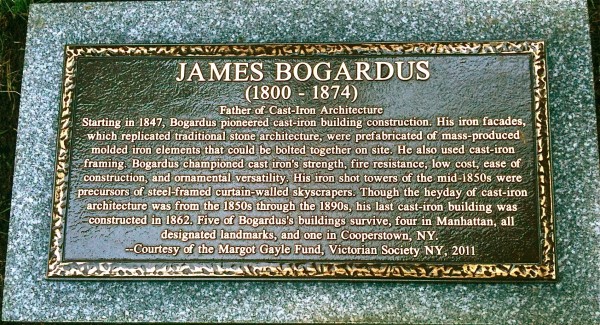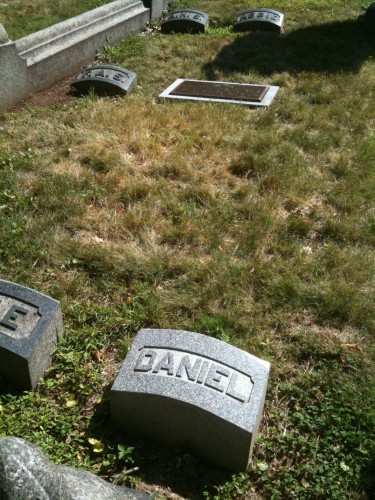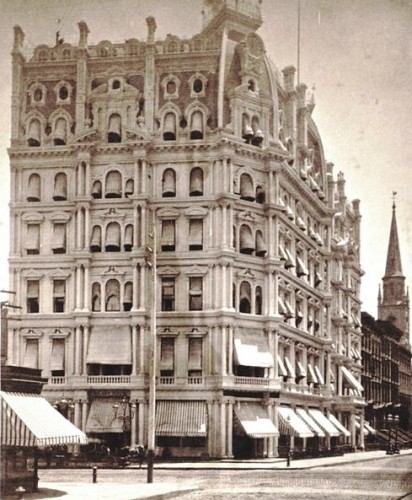 Badger lies in section 103, lot 18873, in his family's lot. It is surrounded by a granite curb. He is on Atlantic Avenue, just down the street from the Beard Bear.
UPDATE: You can find Badger's Architectural Iron Works catalogue here. It has some wonderful illustrations of his work.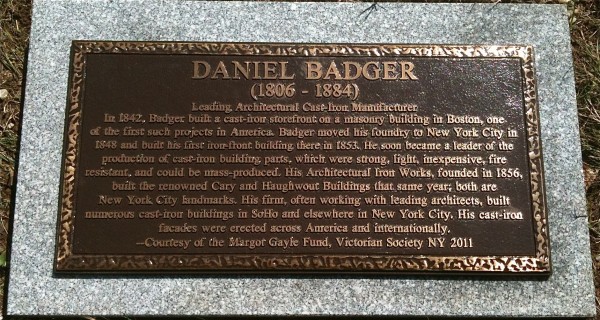 And Gouraud's grave, with funding provided by an anonymous historian, is now marked with bronze and granite.
Gouraud is interred behind the Executive Offices, just past the Community Mausoleum along Magnolia Avenue in section 87, lot 4108. His new bronze plaque is just off the road, on the left hand side, before Magnolia Avenue turns towards Valley Water.