This is Louis Lang (1814–1893), painter and Green-Wood permanent resident.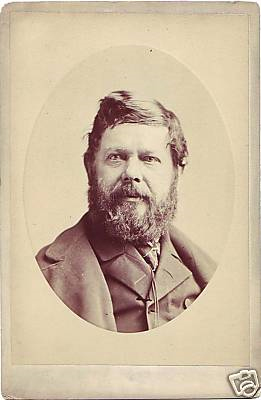 His gravestone, on the hill adjoining our Historic Chapel, describes him simply: "Artist." We have several of his paintings in our Green-Wood Historic Fund collections, including this gem, which we recently acquired: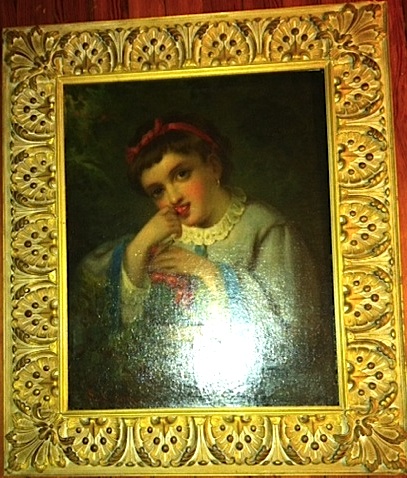 And here is a spectacular Lang painting, just restored, that is about to go on display at the New-York Historical Society:
It is "Return of the 69th (Irish) Regiment, N.Y.S.M. from the Seat of War," 1862-1863. (Note that "N.Y.S.M." are initials for the New York State Militia). It is an oil on canvas, the gift of Louis Lang, 1886.3. This photograph is courtesy of the Williamstown Art Conservation Center and N-YHS, 2011. Williamstown took a painting that literally was in pieces and put it back together again. Its restoration cost the Historical Society $220,000. This is a photograph of the restoration work in progress: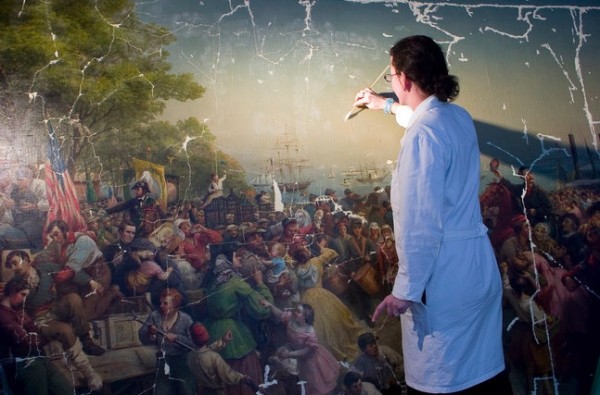 This painting, an extraordinary 11 feet by 7 feet, and weighing 700 pounds with frame, will hang proudly in the New-York Historical Society's new galleries, which open on Veterans' Day, November 11. It will be the centerpiece of the new exhibition, "Making American Taste: Narrative Art for a New Democracy." For yesterday's New York Times article on this painting and the upcoming exhibition, click here.
Here's what is particularly exciting for Green-Wood fans: the featured subject in this painting, mounted on horseback at the right and waving his hat, is General Thomas Francis Meagher, the commander of the Irish brigade. General Meagher's widow, Elizabeth Townsend Meagher (for whom a regiment in the Irish Brigade, "Mrs. Meagher's Regiment," was named), is interred at Green-Wood.
General Meagher, after the Civil War, served as lieutenant governor of the Montana Territory. He was last seen in 1867 aboard a boat on the Missouri River; it is assumed that he fell overboard and drowned. His wife, Elizabeth, spent 67 days searching in vain for his remains, which were never found; she went to her grave lamenting that he had no final resting place. So we got a gravestone for him. In 2008, the Green-Wood Historic Fund installed and dedicated a Veterans Administration cenotaph marker for General Meagher next to her gravestone. And, the Green-Wood Historic Fund is now trying to raise $10,000 in order to place a bronze portrait of General Meagher next to his widow's grave. Details, from an earlier blog entry, are here.