Have we got a great gift idea for you!
This is a very exciting and once-in-a-lifetime opportunity.
Several weeks ago, Tony Cucchiara, the Brooklyn College professor who is in charge of our archives organization and preservation, found a cache of 25 Green-Wood maps in one of our storage rooms. These maps are all the same and they are spectacular: dating 1911, they have wonderful details and graphics. Dimensions: 26 1/2 inches x 44 1/2 inches.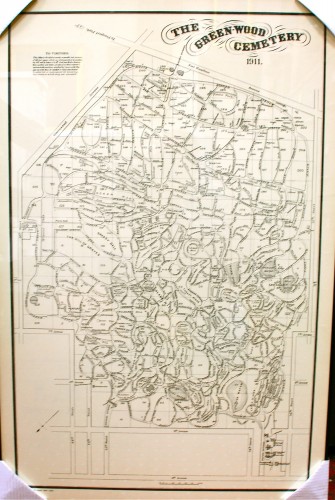 So, if you've done the math, you already know that this is the 100th anniversary of the issuance of these maps. We are keeping five of these for our archives and are offering 20 for sale.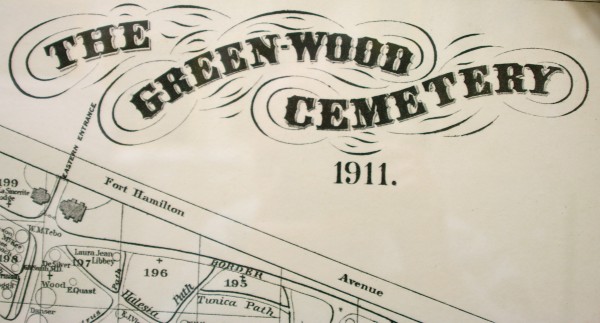 Here are the terms:
Framed and picked up by you at our Green-Wood offices: $250. We will NOT ship the framed map.
Unframed: $150, and we will ship the UNFRAMED MAP for an additional $7.
To ensure that you have your map framed in time for Christmas, you must order no later than Wednesday, December 14th.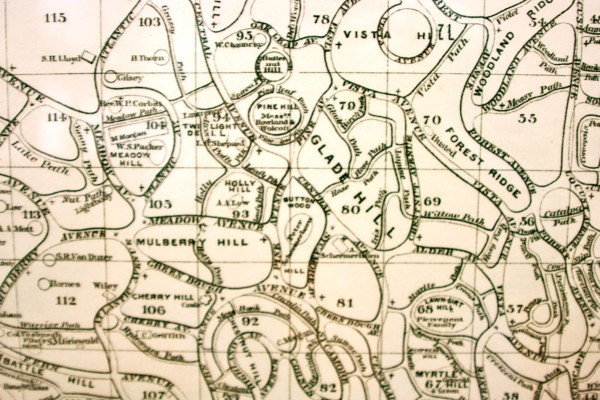 All proceeds go to The Green-Wood Historic Fund.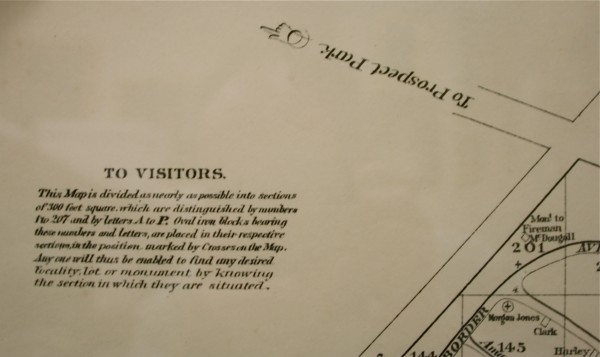 To the best of my knowledge as the longtime Green-Wood historian, these maps do not exist anywhere else. If you want one, as a gift to the Green-Wood lover in your life, or for the Green-Wood enthusiast in you, this is your chance. Don't miss it.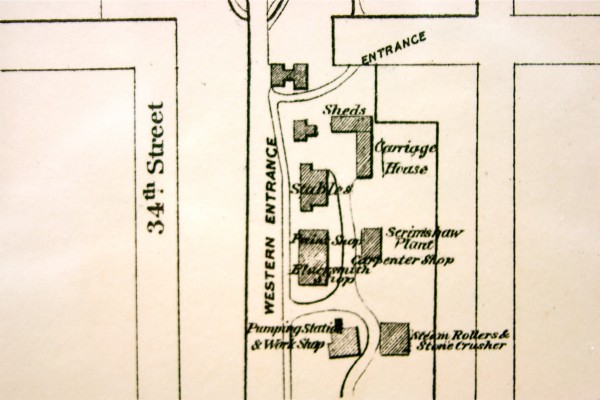 Update, December 7th: Unfortunately, we've sold out of the maps available. Click here to shop the rest of our online store.