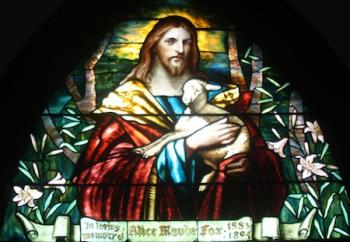 While wandering around Bar Harbor, Maine, I came across St. Savior's Episcopal Church. It is quite a place, with 42 memorial windows, including 10 by Louis Comfort Tiffany, one of Green-Wood's permanent residents. Here's a sampling of some of Tiffany's great work there:
"Christ the Good Shepherd" (right) is a memorial to Alice Maude Fox, who died of appendicitis, and dates from 1893.
"Salve Regina" (Mary, Queen of Salvation), commemorates the death of an only child who was born after his father died, and was made in 1907.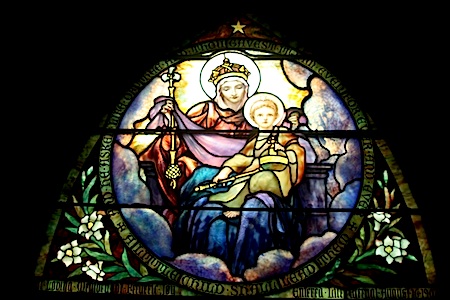 "The Savior" and "A Guiding Angel" both date from 1888.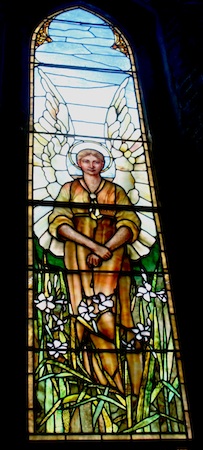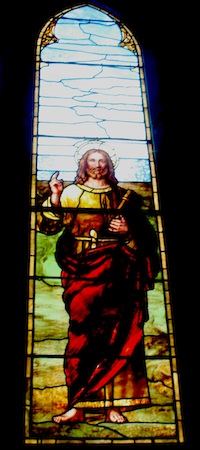 "The Last Supper" was created in 1891, the same year that "Flight Into Egypt" was designed.