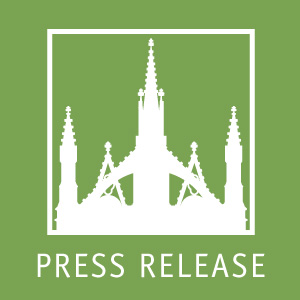 CONTACT:             Josh Salter/Colleen Roche
Linden Alschuler & Kaplan Public Relations
212-575-4545; jsalter@lakpr.com For Immediate Release
THE DANNY KALB TRIO PERFORMS LIVE AT
THE HISTORIC GREEN-WOOD CHAPEL
Blues & Jazz Concert to Benefit The Green-Wood Historic Fund
New York — The Danny Kalb Trio will bring its All-American blues vibe to the Historic Green-Wood Chapel with an unforgettable evening concert on Sunday, June 13 at 7:00 p.m. Proceeds from the concert will benefit the Green-Wood Historic Fund, a non-profit membership organization proactively working to raise funds to conserve and restore Green-Wood's endangered monuments and preserve its artistic legacy.
"Each year, the Green-Wood Historic Fund sponsors a calendar of cultural and educational events – walking tours, lectures, art exhibits and musical performances – that raise crucial funds to help preserve this nationally landmarked cemetery," said Richard J. Moylan, president of Green-Wood Cemetery.  "We are proud to welcome legendary blues and jazz musician Danny Kalb and his band to Green-Wood and encourage everyone to come out and celebrate for this worthwhile cause."
A founding member of the "Blues Project," Danny Kalb's smooth blues and folk melodies have thrilled audiences since the 1960s when he started as a solo performer and session player with Phil Ochs, Judy Collins and Pete Seeger.  He has long been recognized as one of America's foremost guitarists. And, with a strong national following, Kalb has influenced generations of aspiring, young blues musicians.
The concert will be held in Green-Wood Cemetery's Historic Chapel. Tickets cost $15 for Historic Fund Members and $20 for non-members. Refreshments will be served.  For more information or to purchase tickets, visit www.green-wood.com/toursevents or call 718-210-3080.
# # #
ABOUT GREEN-WOOD HISTORIC FUND is a registered 501(c)(3) non-profit membership organization established to preserve and protect Green-Wood Cemetery's monuments, buildings and natural habitat through innovative events and tours that advance public knowledge and appreciation for the nationally landmarked site.
Established in 1838, Green-Wood Cemetery is built on 478-acres and boasts extraordinary works of 19th century art and architecture.  Home to hundreds of famous historic figures in New York City history, Historic Green-Wood Cemetery offers many tours of its facilities and also offers concerts and events to the public throughout the year.  It was designated a National Historic Landmark by the US Department of the Interior in 2006.  For more information about the Green-Wood Historic Fund or to become a member, visit www.greenwoodcemetery.org.