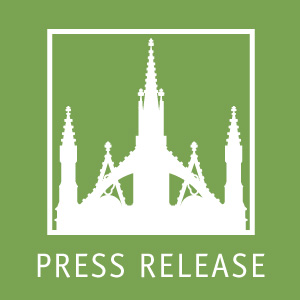 History Comes Alive at Brooklyn's Green-Wood Cemetery as the Green-Wood Historic Fund Announces Summer 2010 Event Schedule
NEW YORK, May 27 /PRNewswire/ — The Green-Wood Historic Fund has unveiled an exciting array of historic walking tours, trolley tours, concerts and events for Summer 2010 at Brooklyn's Historic Green-Wood Cemetery, founded in 1838. The calendar of activities is part of an ongoing series of cultural and educational events that highlight Green-Wood as an important visitor destination.
Among the summertime offerings are trolley tours every Wednesday and on the last Sunday of each month; tours that offer insights into NYC's rich history through the stories of those interred there; an exploration of artists, actors and composers who have made Green-Wood their place of final repose including Leonard Bernstein, Fred Ebb, Frank Morgan (the Wizard of Oz), Louis Moreau Gottschalk, and Currier & Ives; a tour that examines cemetery symbolism; a free Memorial Day Concert; visits to the lesser-known side of Green-Wood, whose denizens are no less fascinating; and dozens of other events.
A National Historic Landmark, Green-Wood is a unique visitor destination. Visitors can meander through this 478-acre oasis located at 25th Street and Fifth Avenue in Brooklyn, with its rolling hills, verdant lawns, glacial ponds and diverse bird- and wildlife. Green-Wood offers panoramic views of the Manhattan skyline, New York Harbor, and Statue of Liberty.
Green-Wood is home to almost 600,000 souls.  "Everyone who was anybody in 19th Century New York wanted to be buried here, and they were," says Richard J. Moylan, President of Green-Wood. "Heroes, villains, politicians, musicians, Civil War generals, inventors, the famous and infamous all came to Green-Wood, bringing along their stories of triumph and tragedy."
Visitors can also take self-guided tours with the help of a free map of notable residents. Green-Wood is home to thousands of magnificent buildings, sculptures and historic monuments — many hand crafted of granite, marble and bronze and designed by world-renowned 19th and 20th Century architects and artisans.
A portion of the proceeds from these events support the preservation projects of the Green-Wood Historic Fund, a non-profit membership organization proactively working to conserve and restore Green-Wood's endangered monuments and to preserve its artistic legacy.
For more information or to make reservations, visit www.green-wood.com/toursevents or call 718-210-3080. Space on trolley tours is limited.
SOURCE Green-Wood Historic Fund