Click here for a full list of films and television shows shot on location at Green-Wood.
Films and Television Shot on Location at Green-Wood
If you are interested in using Green-Wood as the location for your video, film, or photo shoot, please call 718-210-3057 for pricing and availability.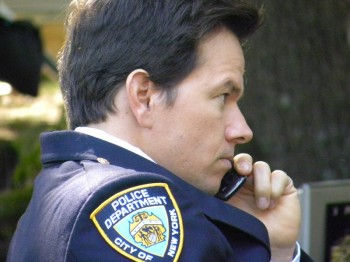 FILMS:
After Life (2009) – Liam Neeson, Christina Ricci
Bernard & Doris (2006) – Susan Sarandon, Ralph Fiennes
Brooklyn Rules (2007) – Alec Baldwin, Scott Caan
The Departed (2006) – Leonardo DiCaprio, Matt Damon, Dir. Martin Scorsese
Extremely Loud & Incredibly Close (2011) – Tom Hanks, Sandra Bullock
The Girl on the Train (2016) – Emily Blunt
Hands of Stone (2016) – Robert De Niro
John Wick (2014) – Keanu Reeves
A Lot Like Love (2005) – Ashton Kutcher, Amanda Peet
The Night Before (2015) – Seth Rogen, Joseph Gordon-Levitt
No Reservations (2007) – Catherine Zeta-Jones
Romance & Cigarettes (2005) – Susan Sarandon, Kate Winslet, Dir. John Turturro
That Awkward Moment (2014) – Zac Efron
The Other Guys (2009) – Will Ferrell, Michael Keaton, Mark Wahlberg
Trainwreck (2015) – Amy Schumer, Bill Hader, Dir. Judd Apatow
A Walk Among the Tombstones (2013) – Liam Neeson
The Wannabe (2015) – Patricia Arquette, Vincent Piazza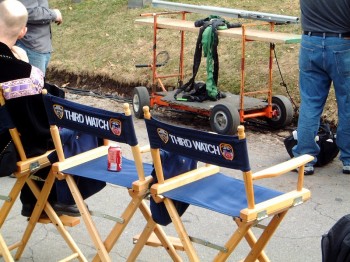 TELEVISION:
Blacklist – James Spader
Bored to Death – Ted Danson, Zach Galifianakis, Jason Schwartzman
Damages – Glenn Close
Daredevil – Charlie Cox, Jon Bernthal
Elementary – Lucy Liu, Jonny Lee Miller
Gossip Girl – Blake Lively
Gotham – Ben McKenzie
Ironfist – Finn Jones, Carrie-Anne Moss
Law & Order – Anthony Anderson
Law & Order: Criminal Intent – Vincent D'Onofrio
Law & Order: SVU – Mariska Hargitay, Christopher Meloni
Mr. Robot – Christian Slater, Rami Malek
Shades of Blue – Jennifer Lopez, Ray Liotta
The Americans – Keri Russell, Matthew Ryhs
The Black Donnellys – Olivia Wilde
Third Watch – Bobby Cannavale
Filming and videotaping is strictly prohibited without advance permission and requires written consent of The Green-Wood Cemetery. Please click here for contact information.