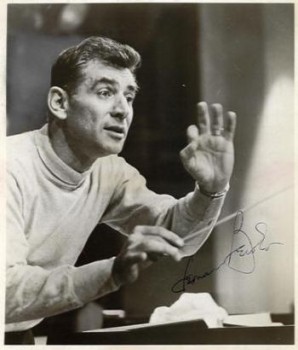 In celebrating some of Green-Wood's most inspiring, influential and infamous permanent residents, the Green-Wood Historic Fund is putting the August Birthday spotlight on some fascinating people who helped changed the American political, cultural and scientific landscape of the 19th and 20th centuries.
Key among the Green-Wood residents whose birthdays fall in August are 19th century Secretary of the Navy, James Kirke Paulding — the man who penned the tongue-twister, "Peter Piper picked a peck of pickled peppers;" Ebenezer Stevens, participant in the Boston Tea Party; revered 20th century American composer/conductor Leonard Bernstein; founder of the ASPCA, Henry Bergh; and two Civil War Generals — Nathaniel Harrison Harris who fought for the Confederacy and Fitz John Porter, from the Union's Army of the Potomac.
Green-Wood President, Richard J. Moylan said, "This month, Green-Wood is particularly proud to celebrate a unique group of individuals who have influenced the way we live today.  From Henry Bergh who created protections for helpless animals, to Maestro Leonard Bernstein who composed soaring American classical music, and from Dr. Valentine Mott who pioneered modern surgical methods, to Ebenezer Stevens who fought for our nation's independence, these Green-Wood residents all have an honored place here in Brooklyn and in history."
Here are some of Green-Wood's permanent residents whose birthdays fall in August: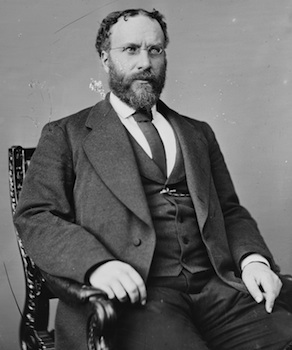 August 7, 1829: Robert B. Roosevelt, Congressman, pioneer conservationist, civic leader and uncle to future President Theodore Roosevelt; Roosevelt lived with his family right next to young Theodore, but he also had a second family nearby; born in New York City; died in Sayville, Long Island 1906.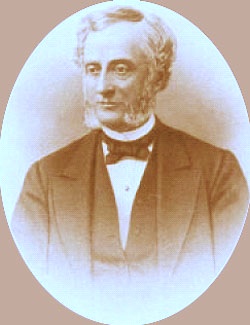 August 8, 1808: Henry E. Pierrepont, a respected civic leader and the man whose vision was crucial to the creation of Green-Wood Cemetery; in 1834 he was appointed to the City of Brooklyn's first Commission tasked with laying out its roads, then purposely did not run any roads through the land he hoped soon would become a great rural cemetery; born in Brooklyn; and died in Brooklyn, 1888.
August 10, 1802: Dixon Hall Lewis, a powerful southern states' rights Senator who represented Alabama; opponent of centralized government and strong advocate of secession; a big man at 350 pounds, it was said that Lewis was elected to one seat in Congress but occupied two; born in Dinwiddie County, Virginia; died in New York City in 1848.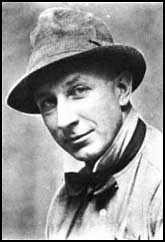 August 12, 1882: George Wesley Bellows, realist painter of New York City, boxing, and other subjects, whose painting, "Polo Crowd," sold in 1999 to Microsoft founder Bill Gates, setting a record at the time for an American painting ($27.5 million); died from appendicitis in 1925.
August 20, 1764: Samuel Latham Mitchill, physician, naturalist, politician; founding editor of The Medical Repository, the first medical journal in the United States; his expert testimony at an 1818 trial in the New York Court of Common Pleas challenging a fish oil-tax levied on a business that purchased "whale oil" firmly established that the whale was not a fish – but a mammal; born in Hempstead, New York; died in New York City 1831.
August 20, 1785: Valentine Mott, the greatest surgeon of his time, Mott operated on leaders throughout the world; born in Glen Cove, Long Island; died in New York City in April 1865 from shock of the news that President Abraham Lincoln had been mortally wounded; he lingered for 11 days after the shooting, growing weaker and weaker until his death on April 26th; official cause of death is listed as "mortification."
August 21, 1796: Asher B. Durand, leader of the Hudson River School of landscape painting – the first indigenous American school of painting; born in Jefferson, New Jersey; died in South Orange, New Jersey, 1886.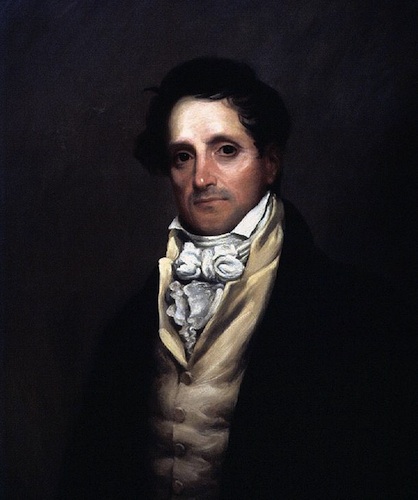 August 22, 1778: James Kirke Paulding, prominent writer and poet and champion of American art; served as Secretary of the Navy (1838 – 1841) during the Van Buren Administration; his novel Koningsmarke (1823) included the tongue-twister, "Peter Piper picked a peck of pickled peppers;" born in Dutchess County, New York; died in Hyde Park, New York, 1860.
August 22, 1751: Ebenezer Stevens, who took part in the Boston Tea Party, commanded American artillery at Ticonderoga and Yorktown, and was one of George Washington's military escorts when New York City was re-occupied on Evacuation Day; born in Boston, Massachusetts; died in Rockaway, 1823; body moved to Green-Wood in 1860.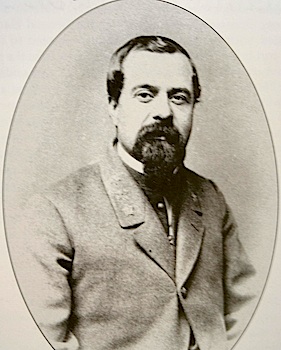 August 22, 1834: Nathaniel Harrison Harris, Confederate General who served with distinction at the Battles of Spotsylvania and Petersburg, earning a reputation as a hard-hitting combat office; commanded the inner defenses of Richmond, and surrendered Mahone's Division at Appomattox; born in Natchez, Mississippi; died in Malvern, England, 1900.
August 25, 1783: Samuel Chester Reid, hero of the War of 1812, who came up with idea for the American flag of adding one star for each new state admitted to the Union while keeping the stripes at 13, for the original states; born in Norwich, Connecticut; died in New York City 1861.
August 25, 1918: Leonard Bernstein (pictured above), iconic American conductor, composer, virtuoso pianist and teacher; longtime music director of the New York Philharmonic; the first American-born to conduct at La Scala (1953, Medea with Maria Callas in the title role); influenced a generation of American music lovers through his Young People's Concerts, televised to millions in the 1960s; author of several books, including the classic The Joy of Music (1959); among his most recognizable and beloved popular and classical compositions are Candide; West Side Story; and On The Town; born in Lawrence, Massachusetts, 1918; died in New York City 1990.
August 28, 1840: Ira David Sankey, singing evangelist whose hymns, including There Were Ninety and Nine, Pull for the Shore Sailors, and Sweet Bye and Bye, were popular worldwide; born in Edinburg, Pennsylvania, died in Brooklyn, 1908.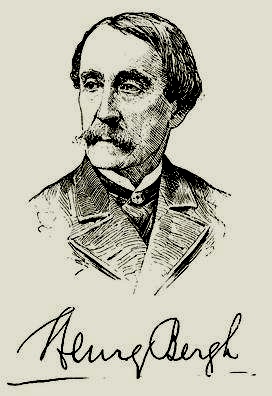 August 29, 1811: Henry Bergh, founder of the American Society for the Prevention of Cruelty to Animals (ASPCA), the first such organization in the U.S.; after the ASPCA received its charter from New York State, Bergh often brought New York City's "mass-transit" system (horsecars) to a halt by preventing injured horses from working, by forcing drivers to lighten burdensome loads on the animals, and instituting other protecti
ons; credited with laying the groundwork for animal protection organizations throughout the Americas; in 1874, Bergh saved a little girl from abusive and inhumane treatment and co-founded the Society for the Prevention of Cruelty to Children (SPCC); born in New York City, died during the Blizzard of 1888.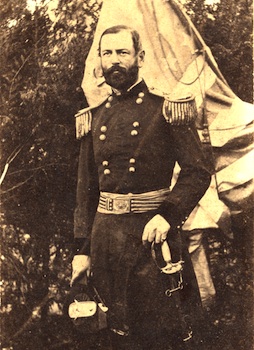 August 31, 1823: , Civil War General who was described as "the most magnificent soldier in the Army of the Potomac" and was unjustly court martialed and barred from service, then later exonerated, born in Portsmouth, New Hampshire; died in Morristown, New Jersey 1901.
The life stories of many of many of Green-Wood's famous residents can be found in Brooklyn's Green-Wood Cemetery – New York's Buried Treasure, written by Green-Wood's historian Jeffrey I. Richman (Me!). Click here to buy your copy.
Thanks to Josh Salter for his help with this.