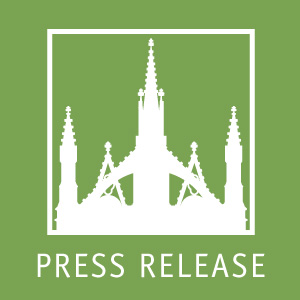 CONTACT:      Josh Salter/Colleen Roche
Linden Alschuler & Kaplan Public Relations
212-575-4545; jsalter@lakpr.com
LISA ALPERT APPOINTED AS DIRECTOR OF DEVELOPMENT & MARKETING FOR THE GREEN-WOOD HISTORIC FUND
New York — Lisa W. Alpert, 48, an experienced professional in the fields of marketing, business development and institutional fundraising, has been appointed Director of Development and Marketing for the Green-Wood Historic Fund, an entity that works to preserve and protect Brooklyn's Green-Wood Cemetery, a National Historic Landmark. The appointment was announced today by Cemetery President Richard J. Moylan.
The Green-Wood Historic Fund is a registered 501(c)(3) non-profit established in 1999 to maintain Green-Wood Cemetery's monuments and buildings of historical, cultural, and architectural significance; to advance public knowledge and appreciation; and to preserve the natural habitat of one of New York City's first green spaces.  The Fund presents many public events including walking tours, lectures and special exhibits.
"Lisa is a gifted communicator and fundraiser who brings passion and energy to the workplace. She has a proven track record developing comprehensive business strategies that have resulted in increased support and funding that, in these economic times, is often hard to come by. We are proud to welcome her aboard and are confident that her past experiences will be an asset to our already outstanding team," said Mr. Moylan.
As Director of Development and Marketing, Ms. Alpert will play a pivotal role in the creation and implementation of a new short- and long-term strategic development plan that supports the Historic Fund's mission.  She is also responsible for expanding individual giving to the Fund, securing grants from foundations and corporations, and overseeing the Fund's annual benefit: the presentation of the DeWitt Clinton Award for Excellence.
Ms. Alpert said, "With its extraordinary history, its pastoral and beautiful landscape, and its status as a National Landmark, Green-Wood Cemetery is one of the most important places in New York City. I'm thrilled to combine my personal interests as an avid student of New York City history with my professional experience in marketing and fundraising to help preserve and protect this treasured national landmark."
In her previous position, Ms. Alpert served as the Director of Constituency-Building and Development at The Municipal Art Society where she was responsible for the nonprofit's operating revenue from grants, gifts and membership. During her tenure, she significantly increased the number of individual donors through new membership opportunities and introduced sponsorship programs to expand corporate support.  She has also held key marketing and publishing positions at Bantam Doubleday Dell, Scholastic Inc., and Random House, Inc., where she served as Vice President and Publisher of the Random House Reference Group.
A graduate of the College of William & Mary, Ms. Alpert received a BA in Economics and German. She received her MBA from the J.L. Kellogg Graduate School of Management at Northwestern University.  She currently resides on Manhattan's Upper West Side.
# # #
ABOUT HISTORIC GREEN-WOOD CEMETERY: Established in 1838, Green-Wood Cemetery is built on 478-acres and boasts extraordinary works of 19th century art and architecture.  Home to hundreds of famous historic figures in New York City history, Historic Green-Wood Cemetery offers many tours of its facilities and also offers concerts and events to the public throughout the year.  It was designated a National Historic Landmark by the US Department of the Interior in 2006.  For more information about Green-Wood Cemetery visit www.greenwoodcemetery.org .