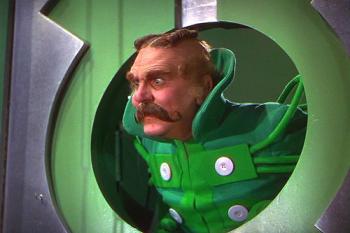 Today is the 70th anniversary of the premier of "The Wizard of Oz," the legendary movie starring Judy Garland, Frank Morgan, Ray Bolger, Margaret Hamilton, Jack Haley, Bert Lahr, and Billie Burke. Frank Morgan, the Wizard himself, is interred at Green-Wood. For years, he has been the last stop on my Halloween tours of the cemetery–we leave the grave of Dr. John Greenwood, George Washington's favorite dentist (and the sound of chattering teeth) and march off the Wizard's grave to the strains of "We're Off to See the Wizard," then listen to his voice as the Wizard at graveside.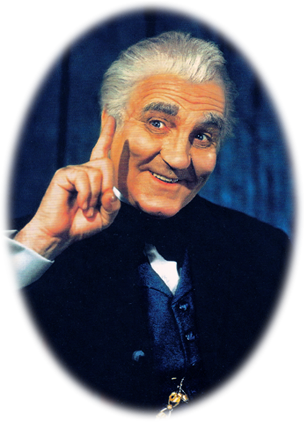 For several years we have talked about repaving the path that runs next to Frank Morgan's family lot with yellow bricks, but we've had more difficulty than imagined finding suitable yellow bricks. Anyone have any ideas where we can find them?
Here's a short video about the casting of the Wizard–Frank Morgan, selected over W.C. Fields, Ed Wynn, and others, wound up playing five different parts in the movie. And here's Frank Morgan leading the cast in song.
And this is the scene in the "Wizard of Oz" where Dorothy, the Lion, the Tin Man, and the Scarecrow meet the Wizard: go to the fandango page , then click on "Meeting the Wizard" on the playlist. Also try "The Wizard Says" on the same playlist–that's Frank Morgan as the guard.