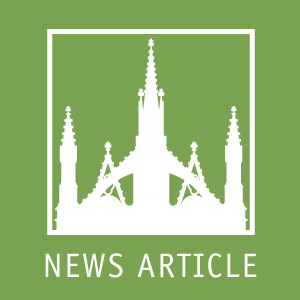 EAST MANATEE — a University Park sculptor could be in line to help correct a wrong in a famous Brooklyn cemetery.
Myra Weisgold is one of five sculptors chosen to participate in a competition to recreate the "Angel of Music," a sculpture which once graced the grave of 19th century American composer and pianist Louis Moreau Gottschalk.
The marble angel disappeared more than 50 years ago under mysterious circumstances from Brooklyn's historic Green-Wood Cemetery, which is also the final resting place for Leonard Bernstein, Horace Greeley, FAO Schwartz, Samuel Morse and Boss Tweed.
Weisgold was approached for the initiative Saved in Time: The Gottschalk Project, administered by the Green-Wood Historic Fund, a nonprofit.
"I love his music," Weisgold said of Gottschalk, making the invitation even more attractive.
The composer, a New Orleans native, best known for "A Night in the Tropics," "Bamboula" and "Le Bananier," died at age 40 in 1869 in Brazil.
Weisgold — Marci to her friends and a native of Philadelphia — has lived at University Park nearly 10 years. Because she works primarily in bronze, she needed to live in a community that had a fine arts foundry nearby.
When she and her husband were shopping for a home, one of the key stops was a visit to a foundry in Sarasota.
"I always painted, since I was 6. My first grade teacher thought I had some talent," she said Wednesday.
But instead of art, she would major in mathematics, and work early in her career as a designer and programmer with the ENIAC project (electronic numerical integrator and computer), when computers were still in their infancy. That early work with computers probably paid better than what she might have earned as a beginning artist, and it helped her put her husband through grad school.
Years later, she found her original first grade teacher, who suggested that she try sculpture as a way of expanding her art.
"The minute I picked up clay, I knew that's what I wanted to do. That was the end of my painting," she said.
That was 30 years ago.
Today, Weisgold is known for her sculptures of children, dancers, and sports. Locally, her art can be found at M Gallery, 16 S. Palm Avenue, Sarasota.
"We are delighted with Myra's work. Her renderings of children touch a deep place within us all," said Maggie Kruger, gallery owner.
Weisgold and the other sculptors in the competition have been preparing maquettes — French for scale model — of their proposal.
The artists are able to work out any problems in the maquette before going full-size, Weisgold said.
"Part of applying for the commission was to come up and see the site. It's a beautiful place," she said.
Unlike the original, which was white marble, Weisgold's statue would be made of bronze.
Photos of the original show an angel holding a tablet with the titles of six of Gottschalk's most famous compositions. The angel had a trumpet tucked beneath an arm. Her right hand was extended, suggestive of leading an orchestra. At her feet was a lyre.
Josh Salter, who is handling publicity for the Gottschalk Project, said the winning design will be unveiled in October 2009.
Green-Wood Cemetery, founded in 1838, was named a National Historic Landmark by the U.S. Department of the Interior in 2006, according to www.green-wood.com.
In addition to the celebrities interred there, it also is the final resting place for 3,000 veterans of the Civil War, both Confederate and Union.
For more about Marci Weisgold's sculpture, visit her Web site at www.4sculpture.com.
By JAMES A. JONES JR.
© 2009 Bradenton.com and wire service sources