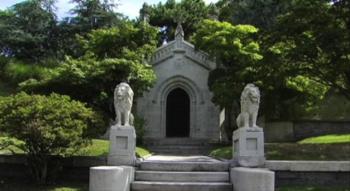 In 2008, PBS's Channel 13 featured Green-Wood as part of their The City Concealed series. I had the pleasure of being their guide for the piece. It originally appeared in October 2008 and is also online at Channel 13's website and Vimeo, listed below. I hope you enjoy it.
The City Concealed: Tombs & Catacombs of Green-Wood Cemetery from Thirteen.org on Vimeo.
Discover the macabre tombs and catacombs hidden within Brooklyn's famous Green-Wood Cemetery.