Zooming in on Nature: Lichens Demystified
September 23, 2021
,
6:00pm
–
7:00pm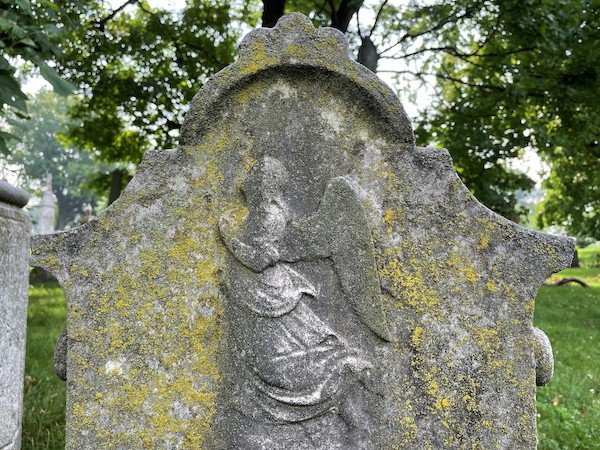 What are these organisms brightening up the landscape in shades of orange, yellow, green, blue, and even black? No, it's not the flowers, it's the lichens! Green-Wood is the ideal ecological oasis for lichens—colorful fungi that grow on gravestones and trees.
Nova Patch, a member of the New York Mycological Society, will present on lichens: what they are and why they matter, with a focus on lichens found in the Cemetery, which is home to over fifty species. The next time you visit Green-Wood you won't be able to take your eyes off them!
$5 / free for members. A Zoom link and recipe will be emailed the day before the program.
Not a Member?
Click here for all of our membership levels and information.
Already a Member?
Click the gray tickets button to activate the Eventbrite pop-up, then click Enter promo code. Type in your ID number to access your discounted tickets.
Questions?
Don't know your Member ID number? Not sure which ticket or membership type to order? Call 718-210-3080 or email contactus@green-wood.com with any questions.