Pioneering Photographers of Green-Wood
July 21, 2021
,
6:00pm
–
7:00pm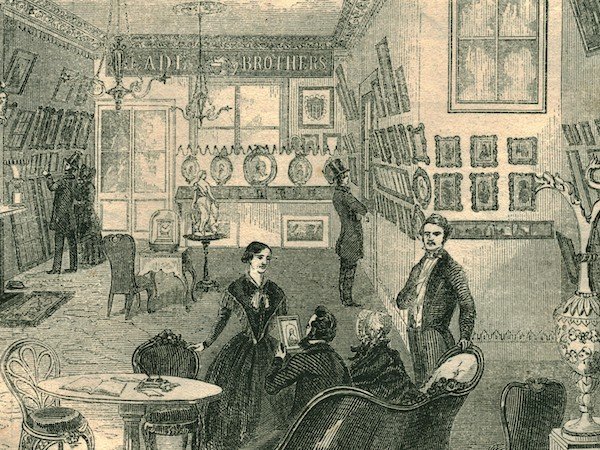 It's easy to take photography for granted when everyone has a camera in their pocket–but the medium has been around for an even less time than Green-Wood has! And there are some really fascinating permanent residents here who played key roles in the emergence of photography. Join our historian, Jeff Richman, for a virtual tour of some of these individuals: the man sent by Louis Daguerre (who invented photography) to introduce his miraculous invention to America; the savant whose gravestone claims that he was the first to take a photograph of the human face,the man who met Daguerre in France and became a pioneer of American photography (hint: he's also known for the invention of the telegraph!), and many more. The discussion will be illustrated by images of some of the best photographs in Green-Wood's Collections (not normally accessible to the public).
$9 / $4 for members. A Zoom link will be in your confirmation email upon registration.
This conversation is part of our series of virtual programs about the history of Green-Wood and its permanent residents, Zooming in on History.
Not a Member?
Click here for all of our membership levels and information.
Already a Member?
Click the gray tickets button to activate the Eventbrite pop-up, then click Enter promo code. Type in your ID number to access your discounted and/or free tickets.
Questions?
Don't know your Member ID number? Not sure which ticket or membership type to order? Call 718-210-3080 or email contactus@green-wood.com with any questions.