NYC'S Greatest Diarist Dishes on the Civil War
August 11, 2021
,
6:00pm
–
7:00pm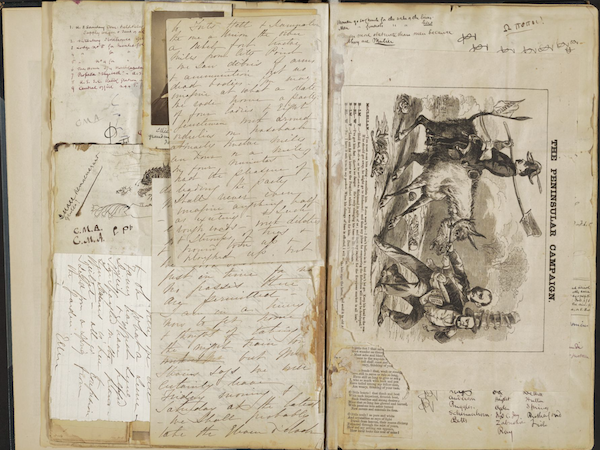 In just four years, the Civil War shaped the United States in a way that no other war has. And who better to dish about what happened in New York City than George Templeton Strong? Once a well-connected lawyer and a trustee of both Trinity Church and Columbia College (but also a man who reflected the racial, ethnic, and religious prejudices of his time), he is now perhaps best known for the extensive private diary (never actually intended for publication) that he kept from 1835 until his death in 1875. Strong's writings detail the turbulent state of a country at war, from the years leading up to the conflict through the tragic aftermath. Matt Dellinger, writer and student of history, will join Green-Wood Historian Jeff Richman to discuss Strong's candid observations and dive deep into his unique insider's view of the Civil War, touching upon individuals and stories deeply connected to Green-Wood's own history.
Matt Dellinger has written for The New Yorker, the Oxford American, The New York Times, and The Atlantic, and has reported on transportation and planning for WNYC. He is the author of Interstate 69: The Unfinished History of the Last Great American Highway and is at work on his second book, about Brooklyn in the Civil War.
$9 / $4 for members. A Zoom link will be in your confirmation email upon registration.
This conversation is part of our series of virtual programs about the history of Green-Wood and its permanent residents, Zooming in on History.
Not a Member?
Click here for all of our membership levels and information.
Already a Member?
Click the gray tickets button to activate the Eventbrite pop-up, then click Enter promo code. Type in your ID number to access your discounted and/or free tickets.
Questions?
Don't know your Member ID number? Not sure which ticket or membership type to order? Call 718-210-3080 or email contactus@green-wood.com with any questions.