Music for Two People: Caroline Shaw & Andrew Yee (Early Show)
September 7, 2021
,
5:00pm
–
6:30pm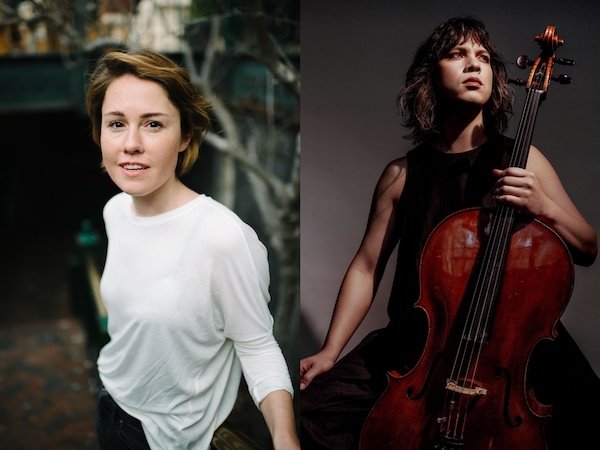 What do you get when you combine Pulitzer Prize-winning composer Caroline Shaw and Grammy Award-winning cellist Andrew Yee? We don't entirely know, but we're 100% certain it's going to be a supernova too powerful to contain. You won't want to miss it!
These two majestically gifted performers will bring their talents to a program of freshly scripted compositions (written by them) and re-workings of other pieces (also written mostly by them)—including the world premiere of a piece inspired by Green-Wood's extraordinary tree collection.
The Short Story
This one-night-only event will answer the long-pondered question of just how much towering talent we can cram into Green-Wood's Catacombs … join us to find out!
$15, no member discount available. There are no paper or e-tickets. Attendees will be checked in by name. Click here for our inclement weather policy.
Important things to note before purchasing your tickets
Attendees must provide proof of vaccination. Without proof of vaccination, you will not be admitted into the performance.
This early performance does not include a pre-concert reception (receptions precede only performances at 6:00pm and 7:30pm)
Transportation to the Catacombs is either by a 15-20 minute guided walk through the Cemetery or riding Green-Wood's trolley (masks are required on board).
Masks are required in the Catacombs throughout the duration of the performance.
The program inside the Catacombs will run for approximately one hour with no intermission.
Health and safety protocols will be strictly enforced, including wearing a mask and keeping a distance of at least 6 feet from those not in your party. Follow directions given by Cemetery staff and ambassadors.
Sorry, we cannot refund or exchange tickets for another performance or timeslot.
Mandatory Safety Protocols
Attendees must wear a face covering when aboard the trolley and during the performance in the Catacombs. 
The walk is over hilly and uneven terrain, comfortable footwear is encouraged. Transportation via trolley will be provided to and from the performance.
Follow ALL instructions and guidance from Cemetery staff and ambassadors.
Travel Safely: Green-Wood recommends following all safety precautions while traveling to and from the Cemetery, whether by foot, mass transit, or driving. If taking mass transit, please check the MTA's guidelines.
Feeling Sick? Stay home if you are feeling sick or running a temperature. Please use good judgement if you have recently been exposed to someone with COVID-19. For more information about COVID-19, please check the CDC website.
Green-Wood reserves the right to deny entry to any visitor who refuses to comply with the safety guidelines.
If you observe a situation or behavior that does not reflect these protocols, please advise an ambassador or other staff member immediately. With everyone's cooperation this will be a memorable and safe unique experience.