Humane Insight: African American Suffering & Death
June 24, 2021
,
6:00pm
–
7:00pm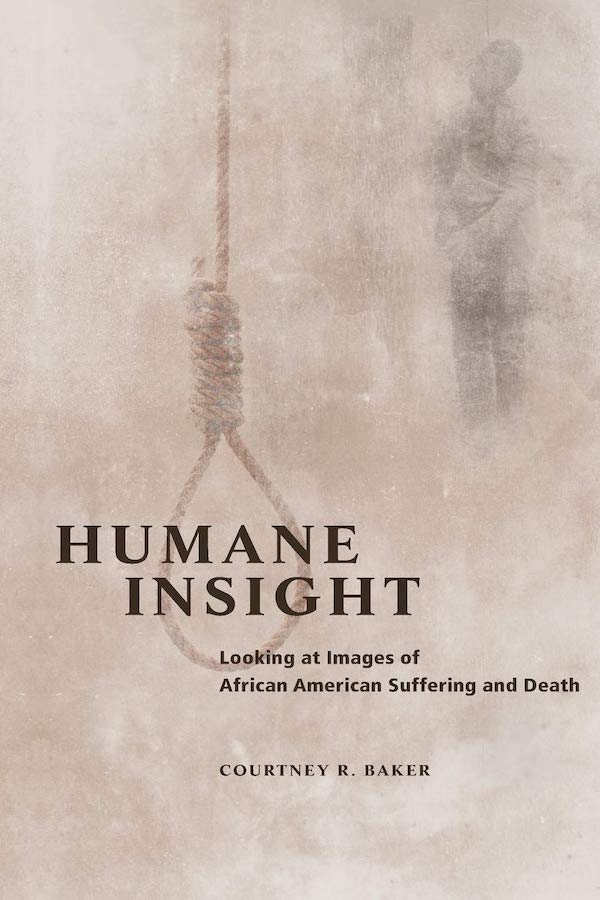 Throughout American history, images of wounded and dead Black bodies have pervaded the cultural sphere, including the graphic brutality of the 1834 Lalaurie affair; Emmett Till's murder and funeral; and the devastation caused by Hurricane Katrina. Questioning the role of the role of the spectator and the victim, Dr. Courtney R. Baker's book Humane Insight (2015) explores the uses of Black suffering and death in African American liberation movements. In this presentation, Dr. Baker will share her discoveries from this research, highlighting the evolution of African Americans' relationship to civic policies and the concept of humanity as well as the central role that African American women have played in rendering mourning as a form of activism.
Dr. Baker is a scholar of African American visual culture and liberation, and is an Associate Professor in the Department of English at University of California Riverside. You can learn more about her work and current research on her website.
This program is presented as part of a new Death Education series at Green-Wood, Death & Us. Death is the great universal, but the ways in which the dead are grieved and memorialized vary across racial, cultural, and economic divides in the United States. This series brings together a myriad of voices—from historians and preservationists to activists and funeral practitioners—to explore how diverse communities mourn and commemorate the departed from our nation's founding to today.
Free, suggested donation $10. Please consider a donation to Green-Wood when reserving your ticket.
Your donation will help ensure that we can continue to provide engaging and thought provoking programs in death education at little or no cost to you. A Zoom link will be in your confirmation email upon registration.