Graveyards to Green-Wood: The Evolution of NYC's Burial Grounds
June 23, 2021
,
6:00pm
–
7:00pm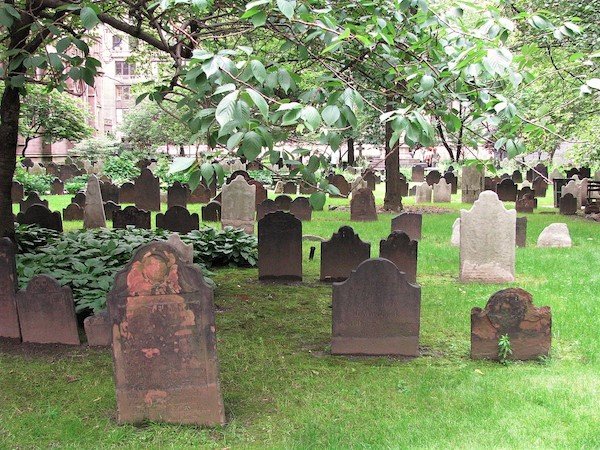 Before Green-Wood was founded in 1838, churchyards, potter's fields, and other graveyards were the final resting places for New York City's dead. These early burial sites were a far cry from the romantic pastoral landscapes of the cemeteries that were to come, during the Rural Cemetery Movement. Nonetheless, they provide valuable insight into perspectives on death in early New York—telling us not just about the dead, but the living. Archeologist Dr. Elizabeth D. Meade joins Green-Wood Historian Jeff Richman for a lively discussion about the pre-Green-Wood fate of the dead. Dr. Meade, whose recently published doctoral dissertation, "'Prepare for Death and Follow Me:' An Archaeological Survey of the Historic Period Cemeteries of New York City," will share some of her extensive research into the hundreds of burial sites across the city's deathscape. Her fascinating work can be viewed at www.cemeteriesofnyc.com.
$9 / $4 for members. A Zoom link will be in your confirmation email upon registration.
This conversation is part of our series of virtual programs about the history of Green-Wood and its permanent residents, Zooming in on History.
Not a Member?
Click here for all of our membership levels and information.
Already a Member?
Click the gray tickets button to activate the Eventbrite pop-up, then click Enter promo code. Type in your ID number to access your discounted and/or free tickets.
Questions?
Don't know your Member ID number? Not sure which ticket or membership type to order? Call 718-210-3080 or email contactus@green-wood.com with any questions.